We had our monthly Diamondbuck Store today! The students had a blast doing karaoke and spending their well earned Diamondbucks. Thank you Mrs. Kendryna and Mrs. Coleman for organizing the Store every month. A huge thank you to the amazing volunteers and Safety Patrol who make sure the Diamondbuck Store run smoothly!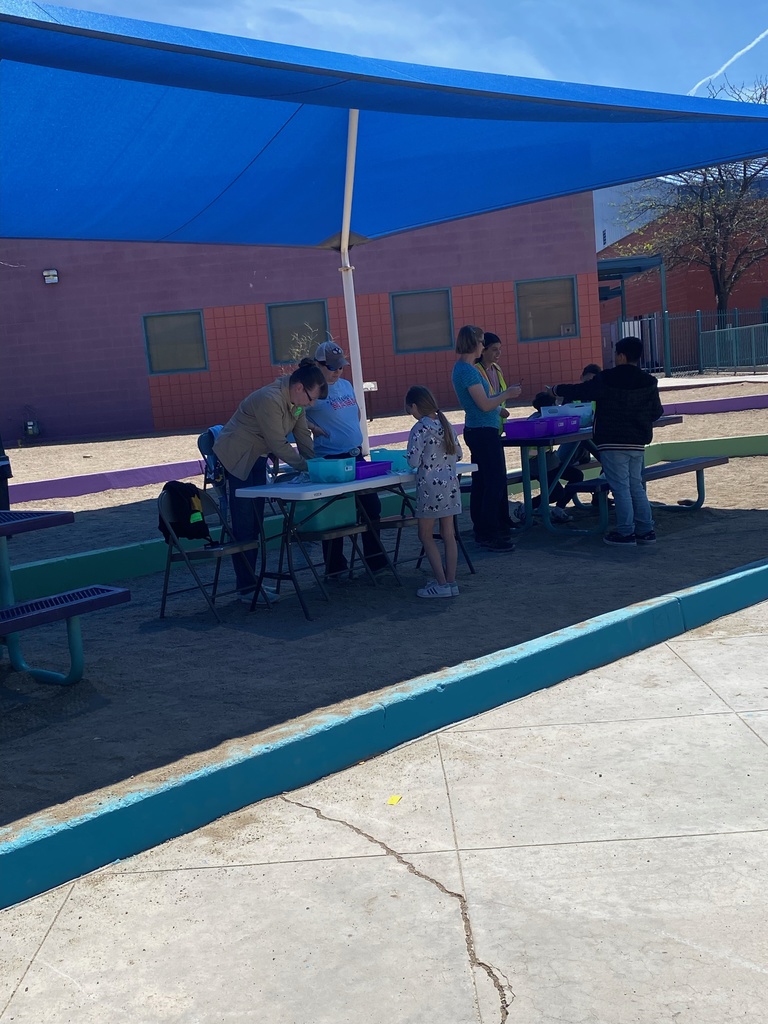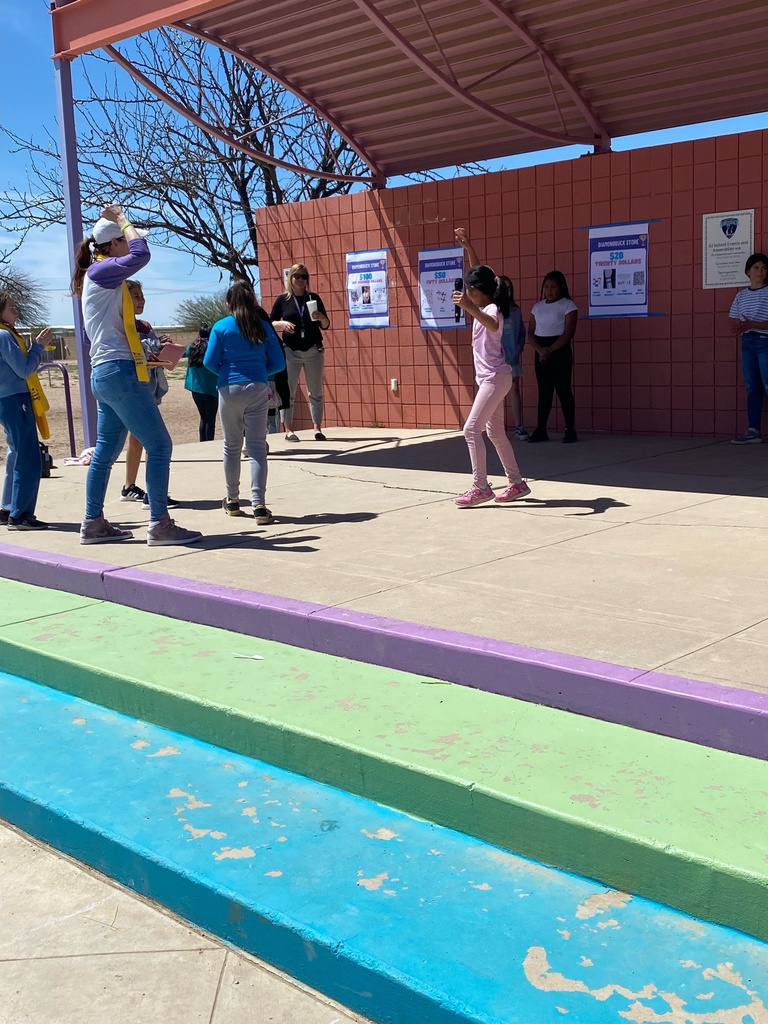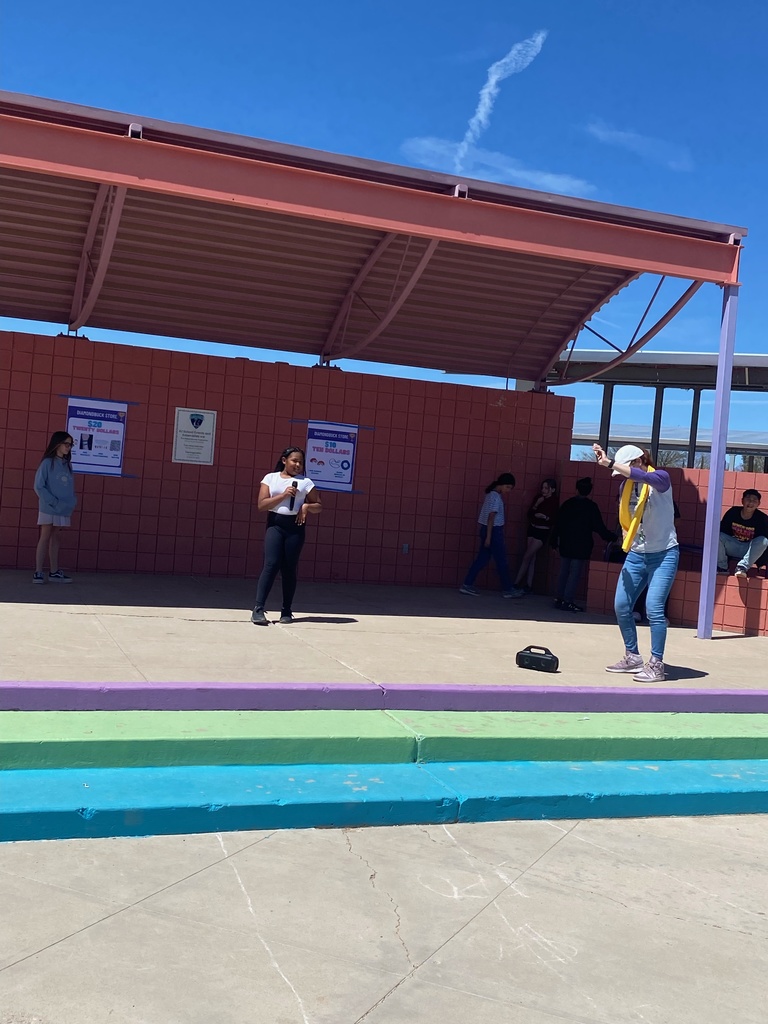 Kindergarten Registration is today and tomorrow at Desert Willow! Come on by to register your kindergartener for the 2023-2024 school year! To register your kindergartener please bring their original birth certificate, shot record, and proof of residency. If you can't make it today or tomorrow, email our office manager Amanda Moore (
mooreama@vailschooldistrict.org
) to schedule a time to register for kindergarten.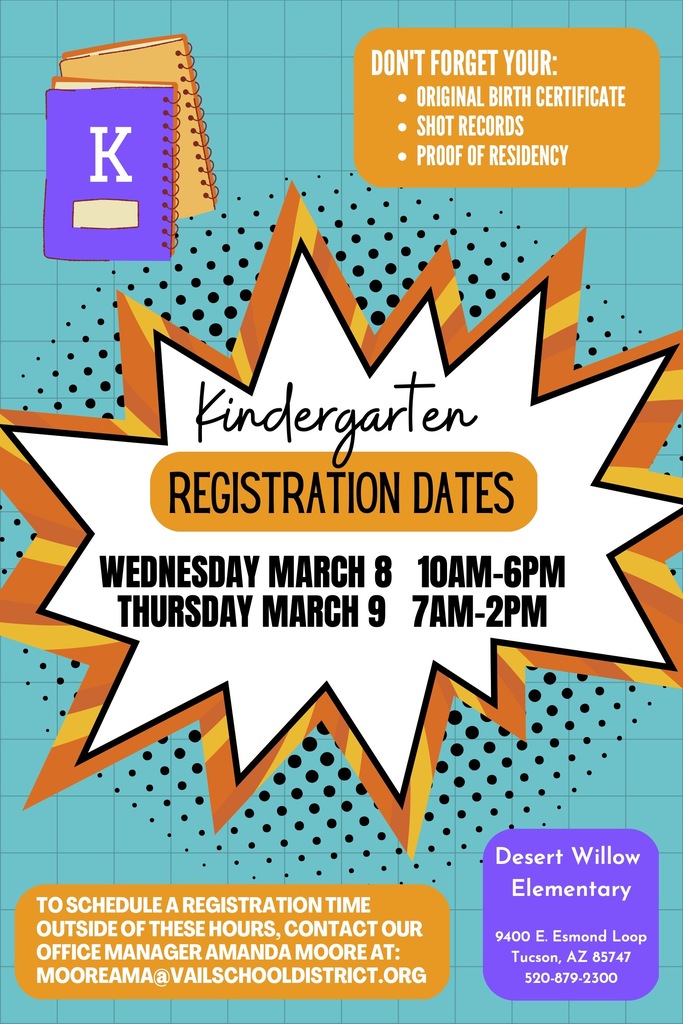 This morning's field day was amazing! A huge shout out to Mr. Urrea, our specialist team, and all our amazing volunteers.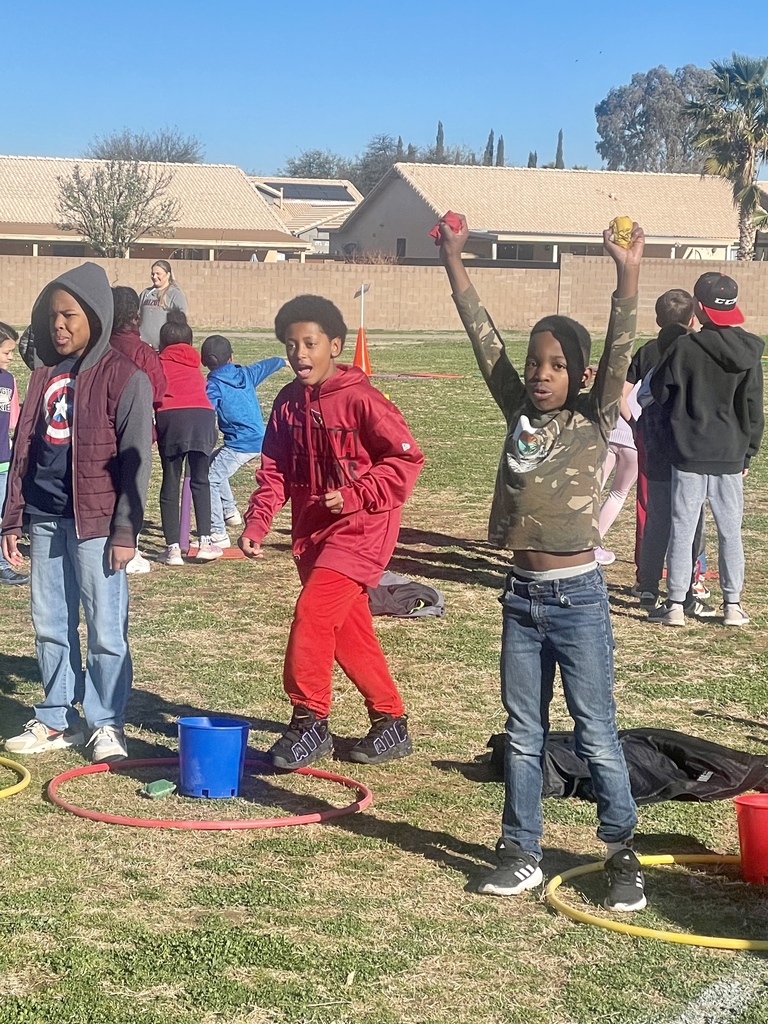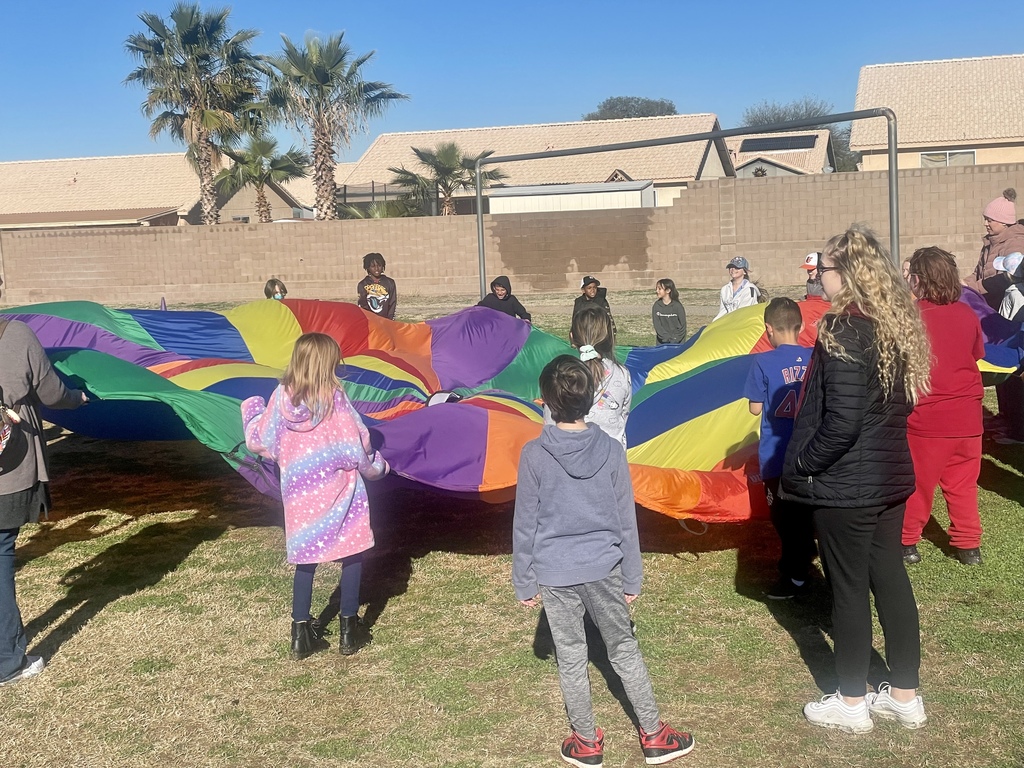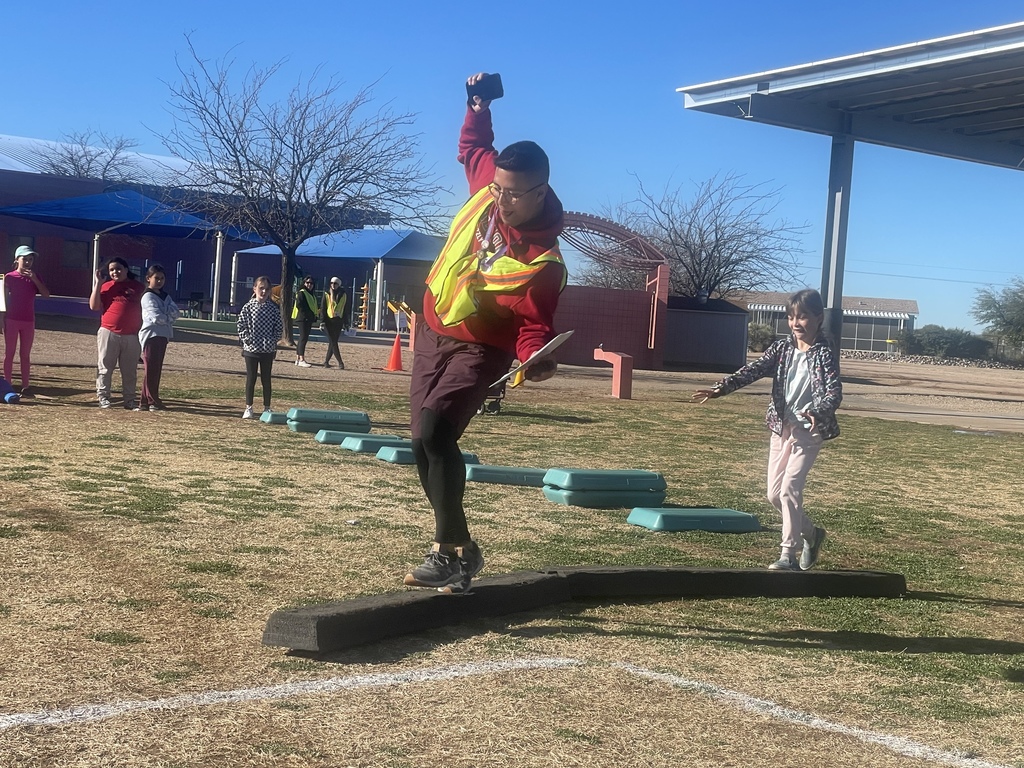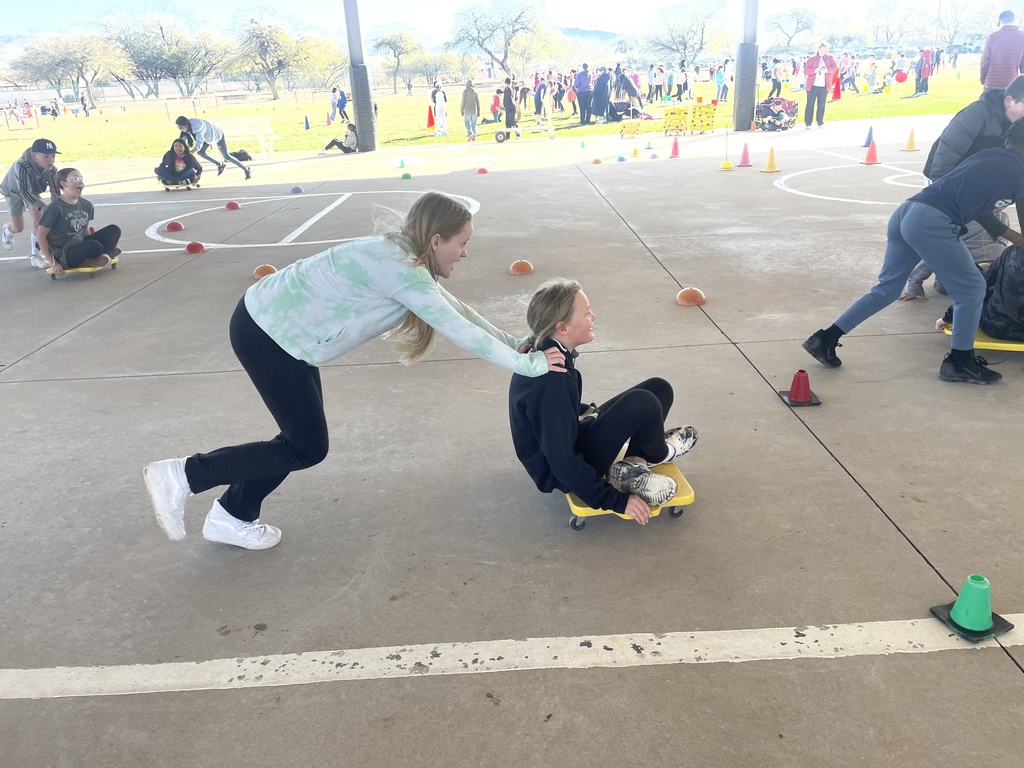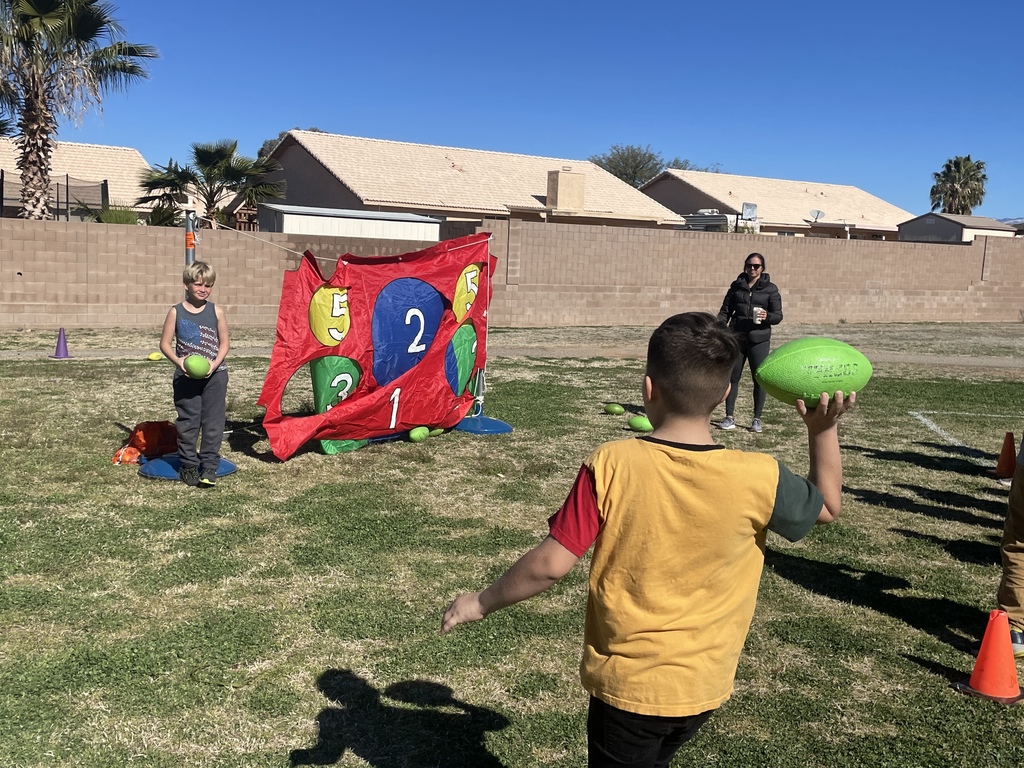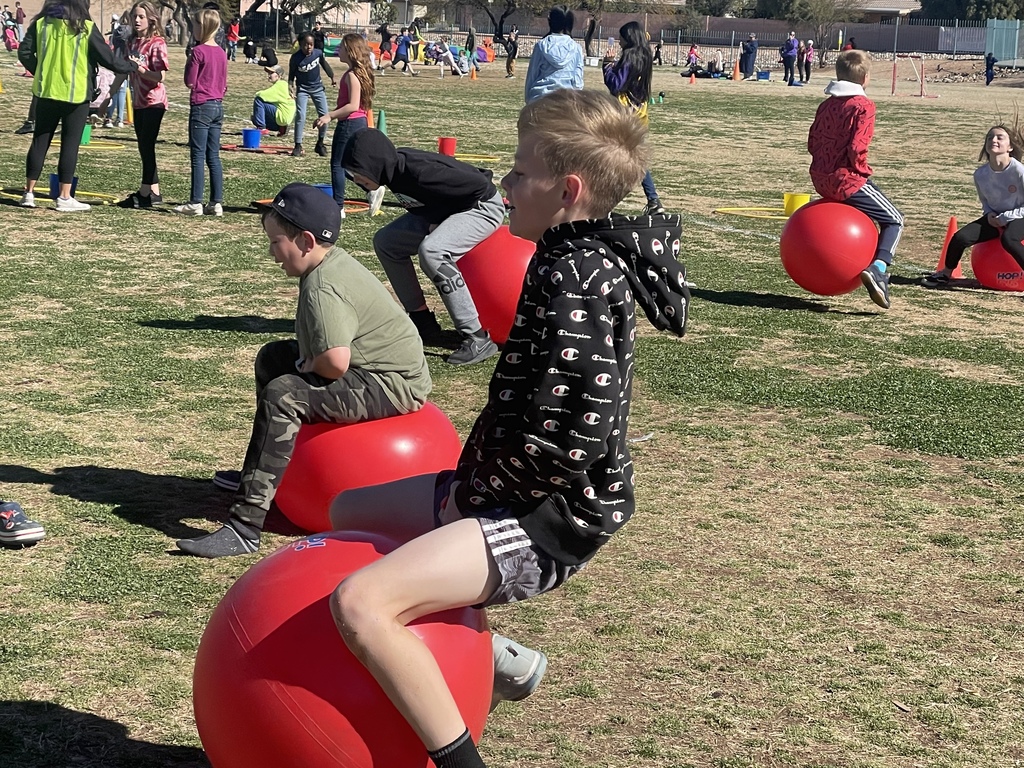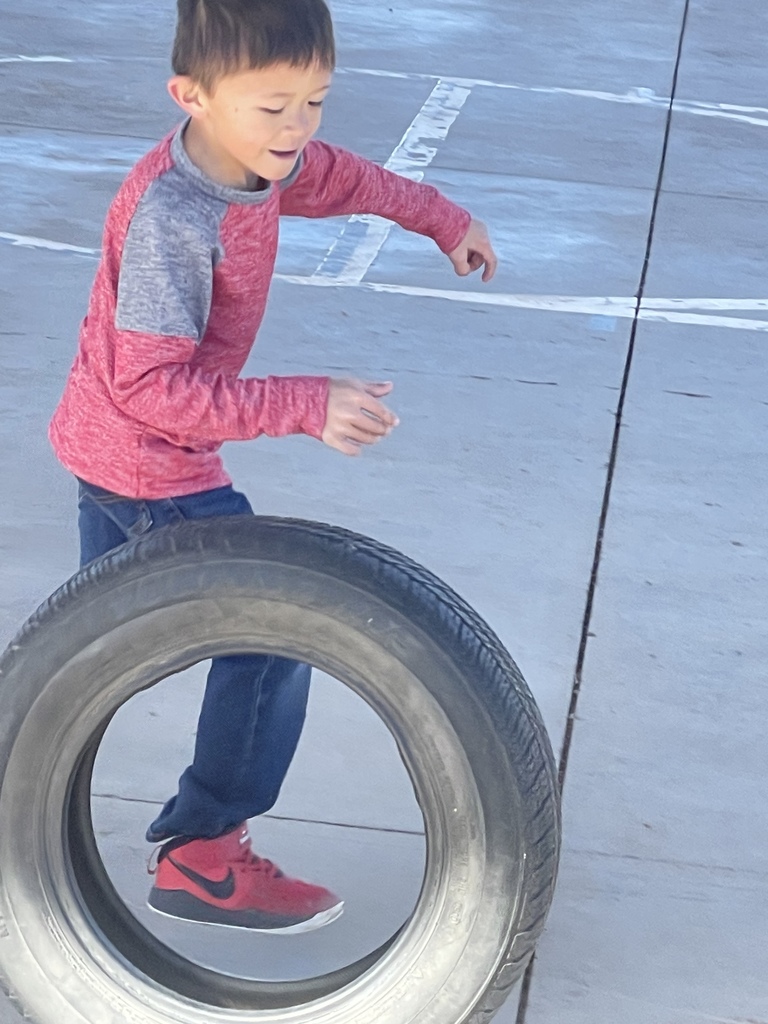 We had an amazing, snowy day at DWE today!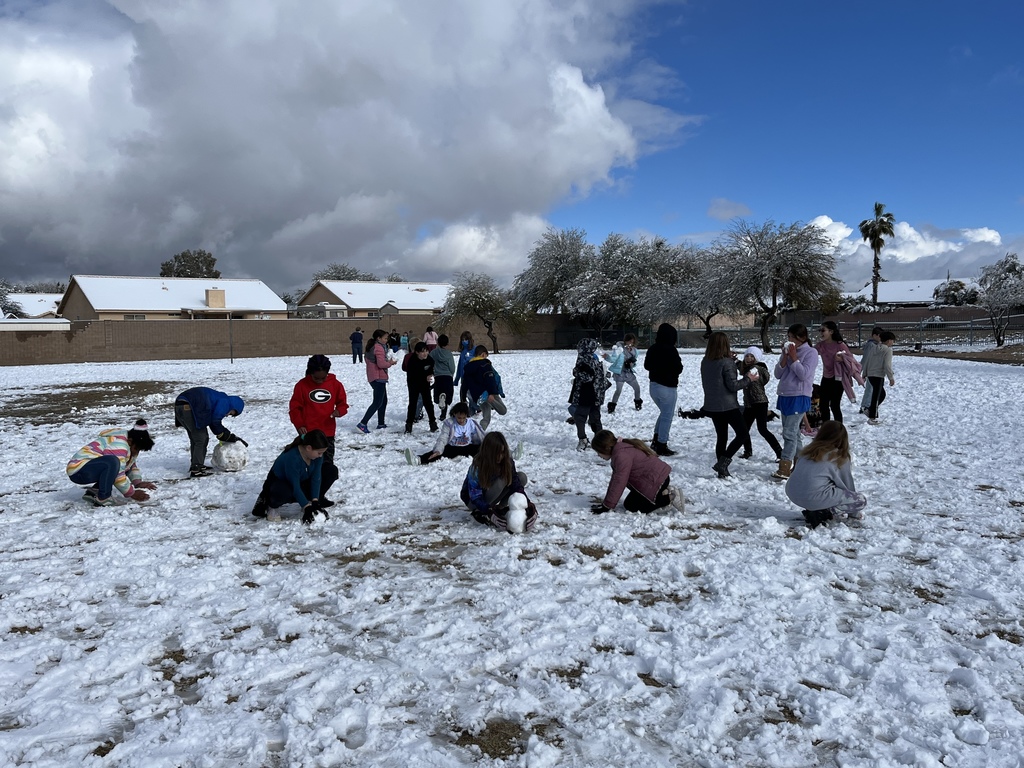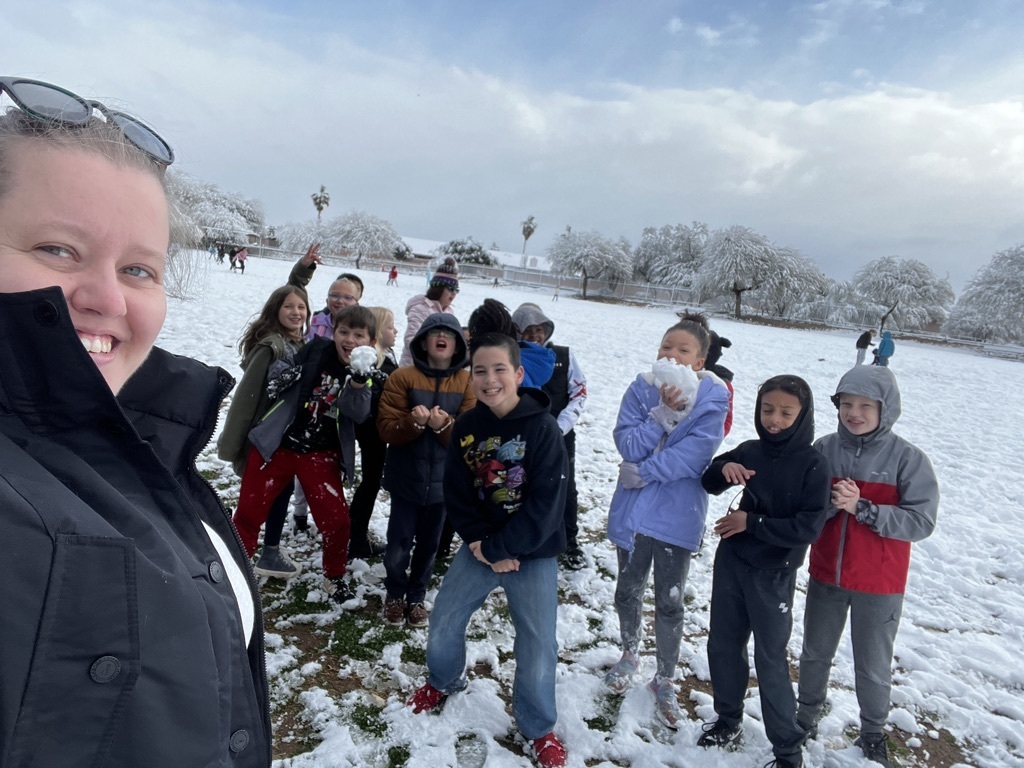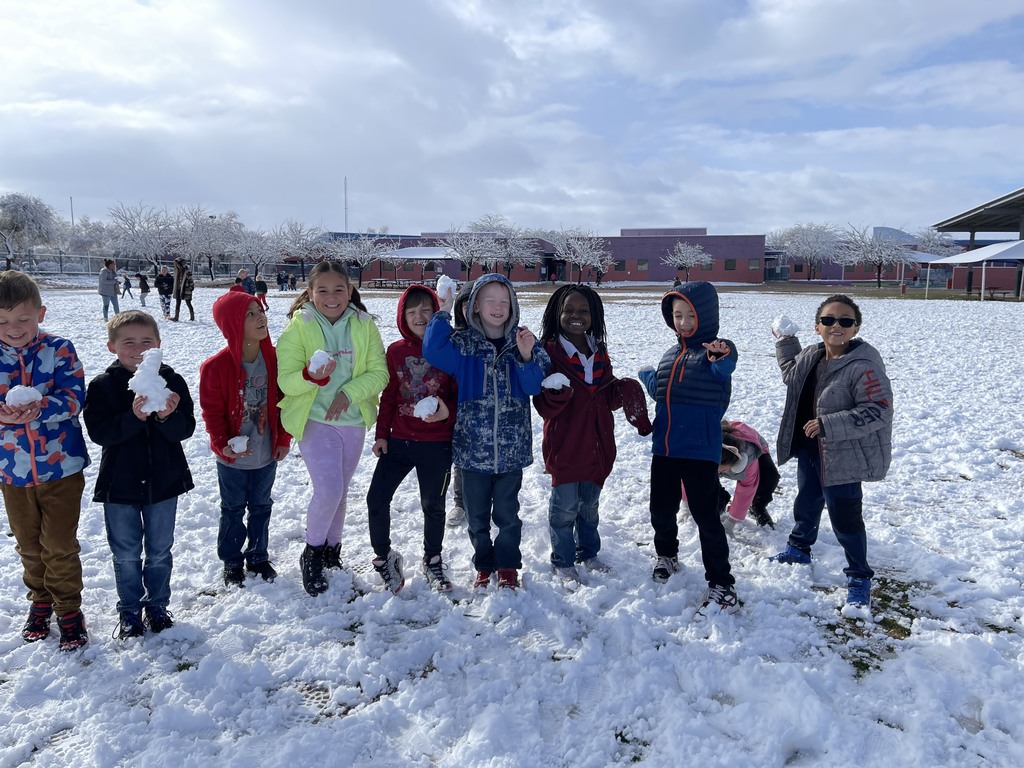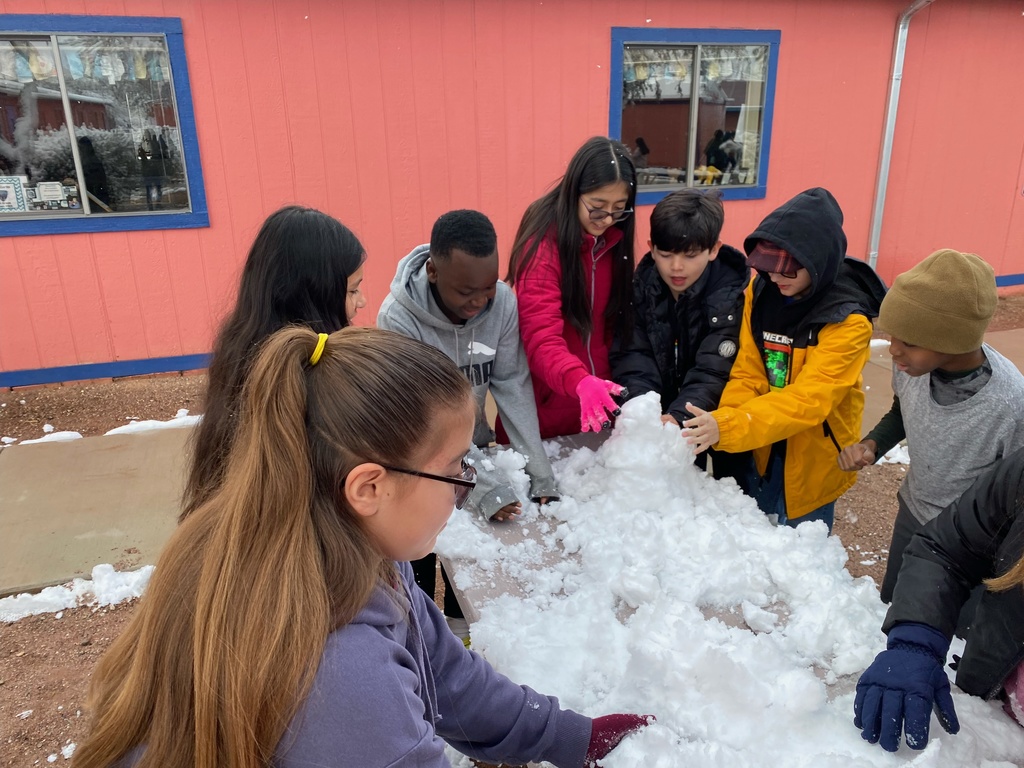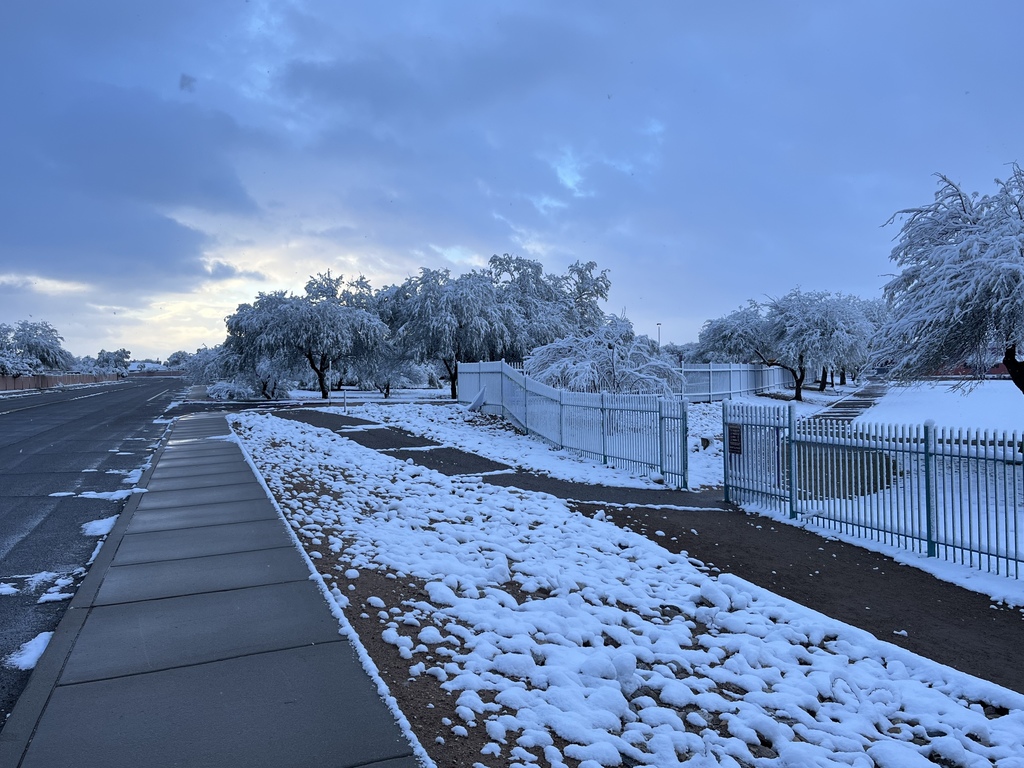 Tomorrow, Friday, March 3rd is the annual Field Day activities, led by our Specialist Team! We are hoping the weather will cooperate but if not we will adjust our plans. Please ensure that students come to school on Friday wearing athletic/comfy clothing and sneakers! If you are an approved volunteer and would like to come help that day, please reach out to our front office.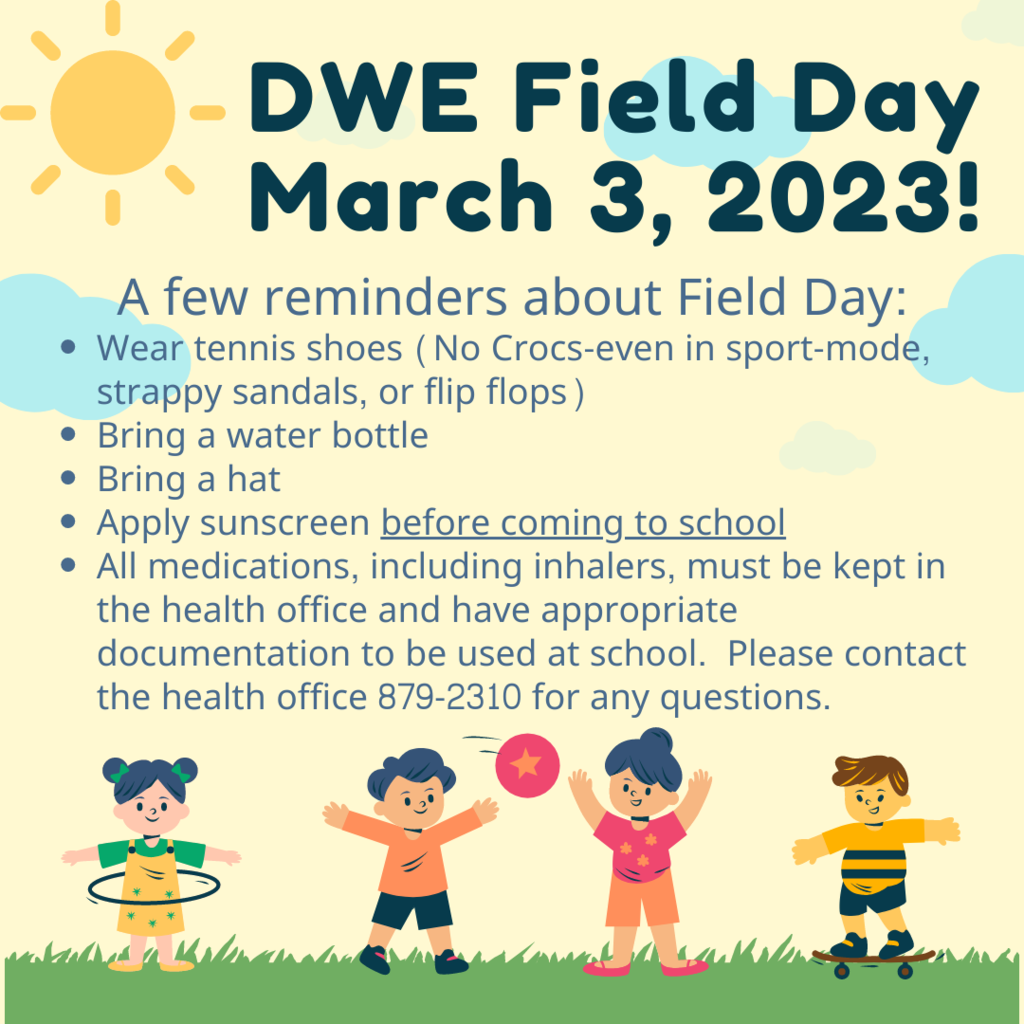 Kindergarten Round Up is tomorrow! If you know someone who will be starting kindergarten next year we would love to see them tomorrow night! Stop by anytime between 5:30 pm and 7:00 pm to get information about Kindergarten, check out classrooms, and get more familiar with the Desert Willow campus!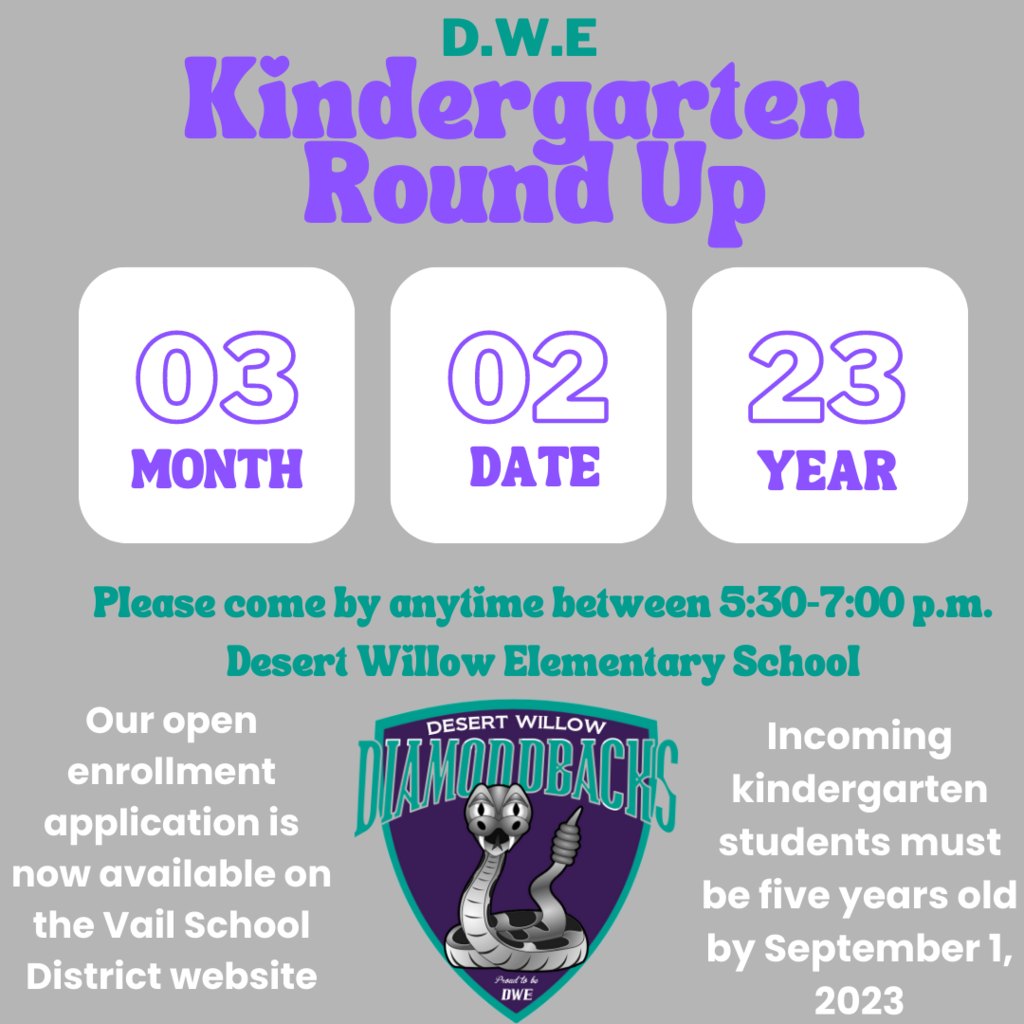 Today is Rare Disease Day, an international day of advocacy and awareness for the 300 million people diagnosed with a rare disease worldwide. Many staff members, students, parents, and community members connected with your school are affected by one or more of these diseases. Today is a day to value and support them. The zebra is the official symbol of rare diseases in the United States and is noted for its black and white stripes, which are central to its uniqueness. Everyone has his/her own stripes, those characteristics that make each individual distinct.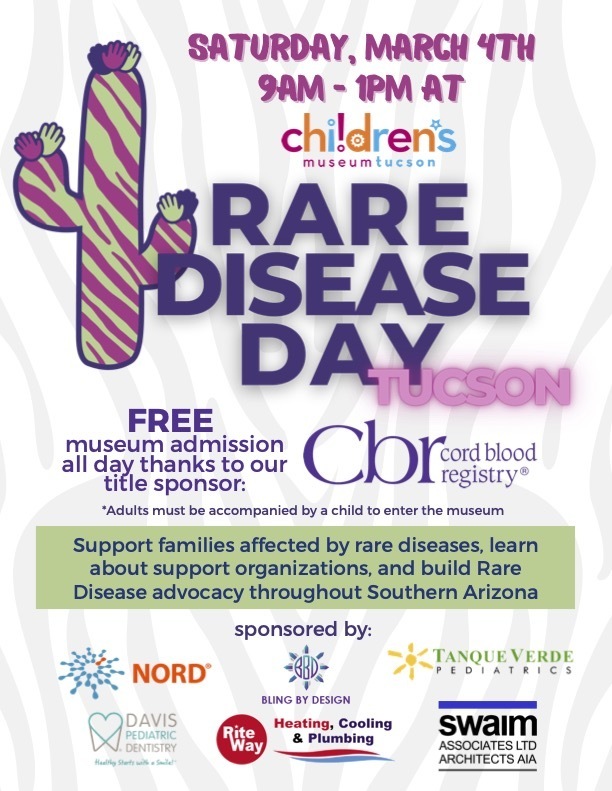 We have so many amazing volunteers here at Desert Willow! It was wonderful to celebrate all our volunteers today; we would like to recognize Mrs. Dennis as our 2022-2023 volunteer of the year! Mrs. Dennis is a dedicated volunteer in her children's classrooms. Her positive attitude and warm smile impact everyone here at DWE!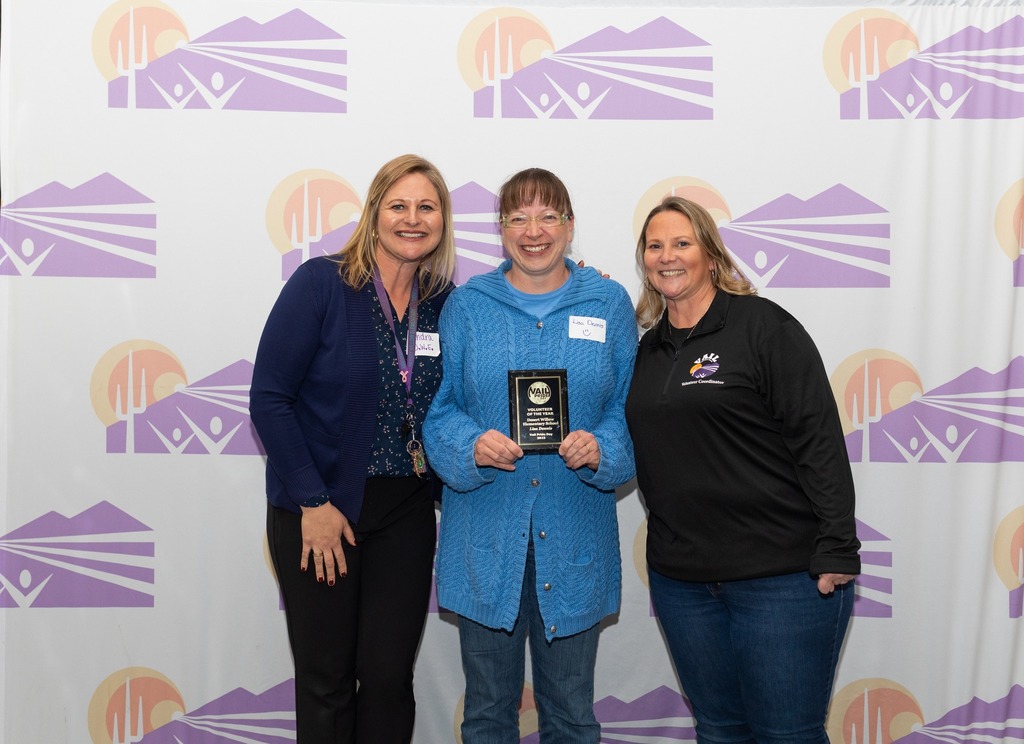 If you know someone who would like their child to come to Desert Willow. Invite them to the VSD Open Enrollment Event in April!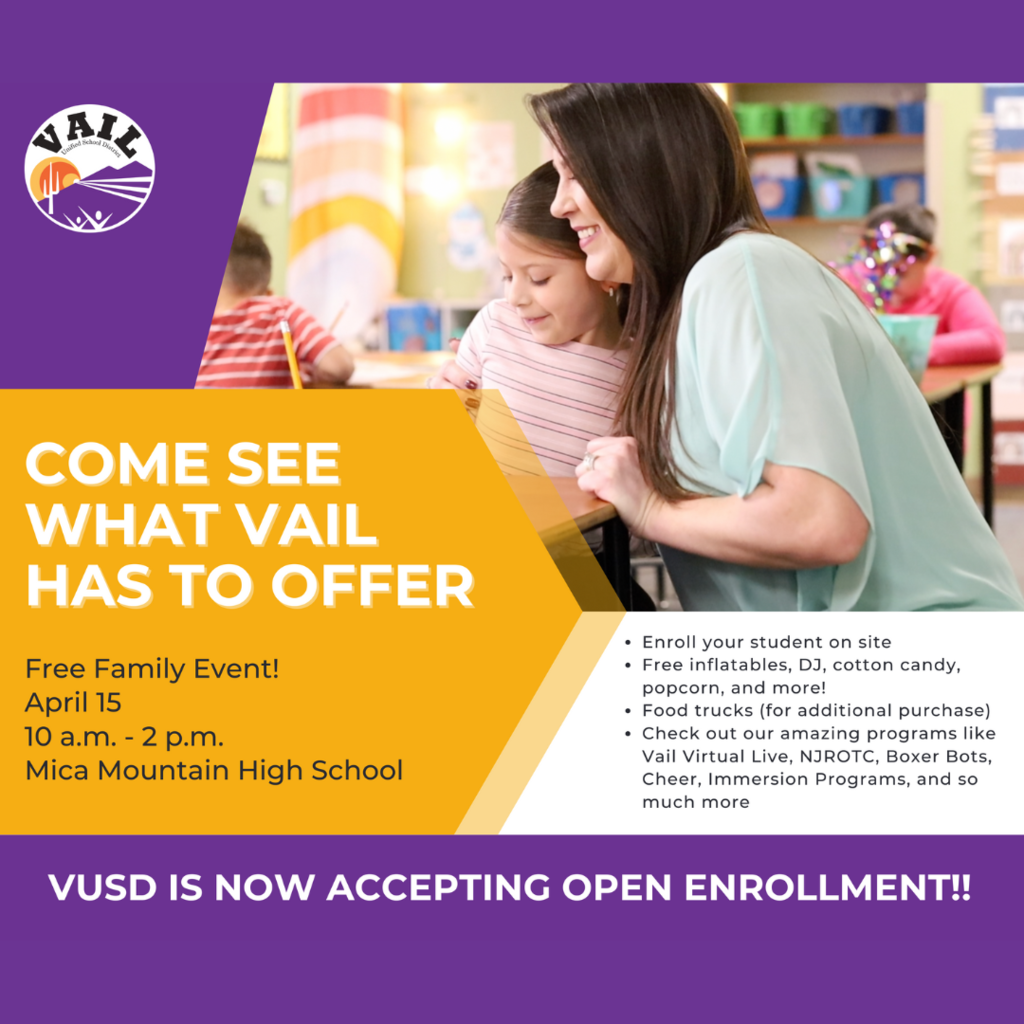 Kindergarten Graduations and 5th Grade Promotions are coming up! Kindergarten Graduations will be May 23rd and 5th Grade Promotions will be May 24th. More specific information about times and locations will be sent out later.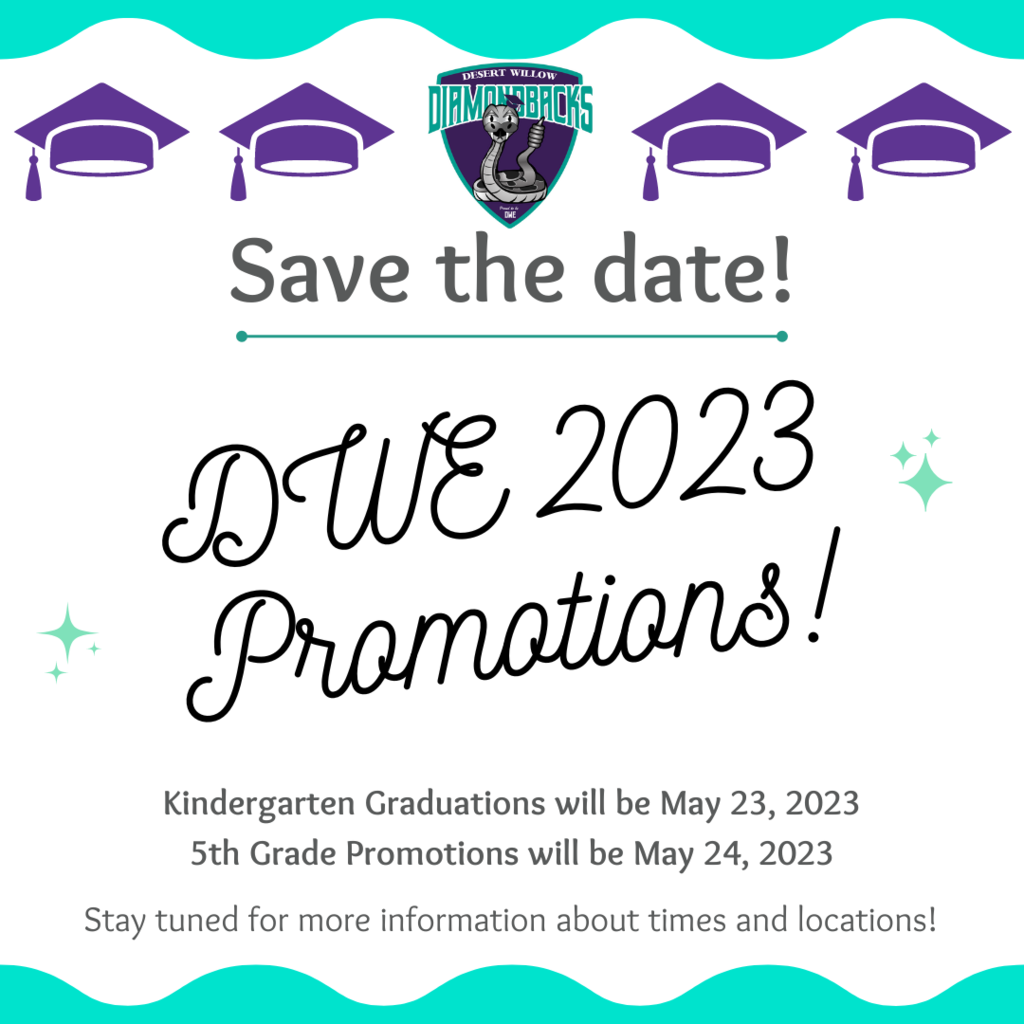 Tonight is our PTA Reflections Night! The PTA is planning a great night celebrating the arts. Try out some instruments, create some art, check out the live performances, and take a free art kit home with you! Performance schedule: 5:15 Cienega Jazz Band 5:45 Dance Performance 6:00 Reflections Art Contest Awards 6:15 Members of Cienega Show Choir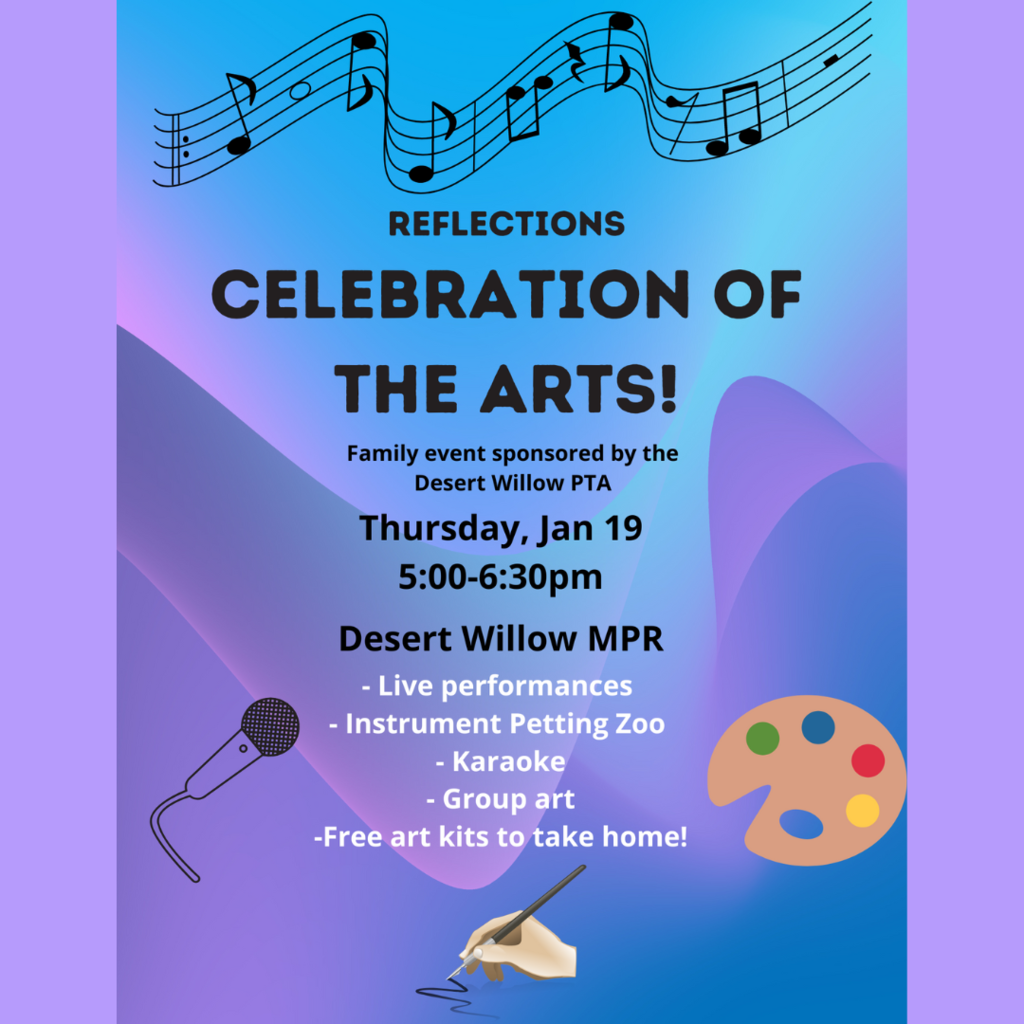 Tonight is out Student Council Skate Night! Come on down to Skate Country and show off you moves! See you there!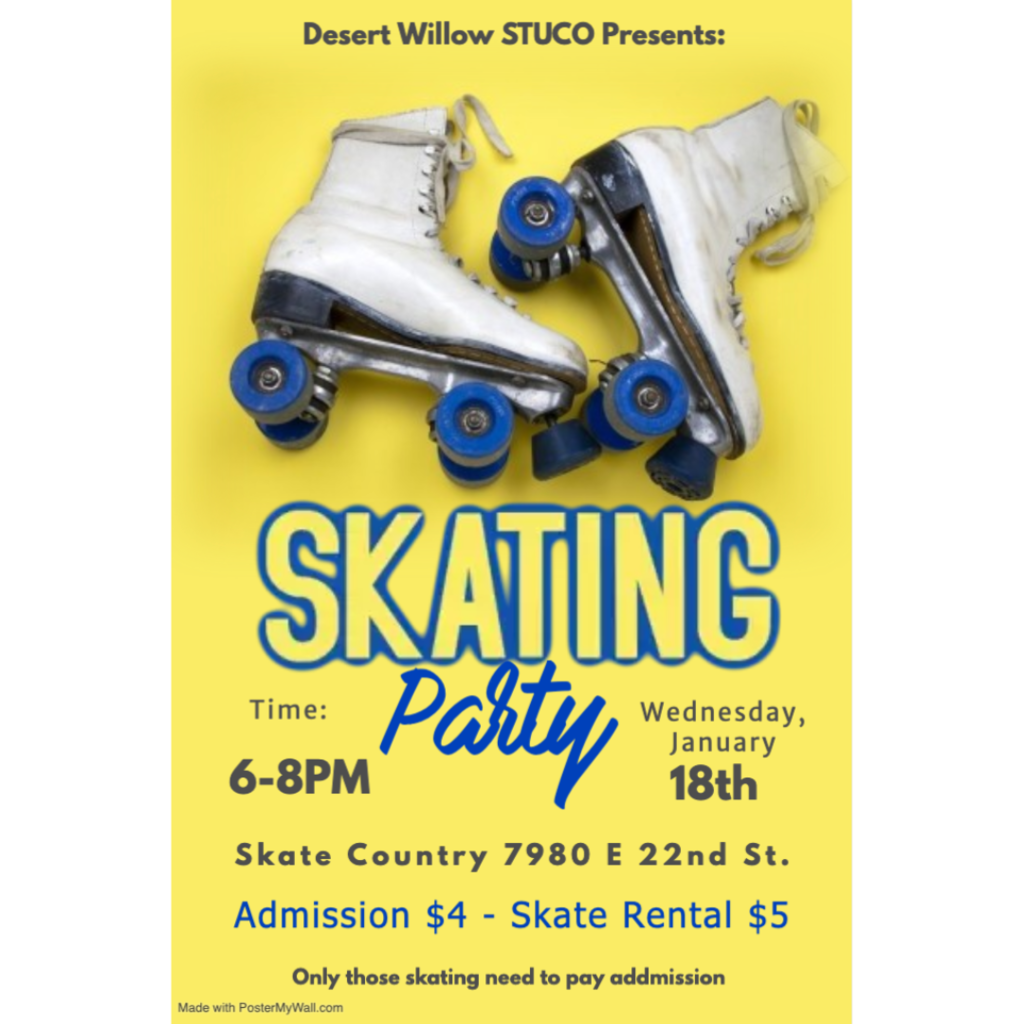 If you or someone you know is looking to join the Vail School District, tell them about our job fair! For what positions? Teachers in all areas along with Occupational Therapists, Physical Therapists, Speech Language Pathologist, and School Psychologists When? Saturday, February 4, 2023 from 9am - 1pm Where? Mica Mountain HS - 10800 E Valencia Road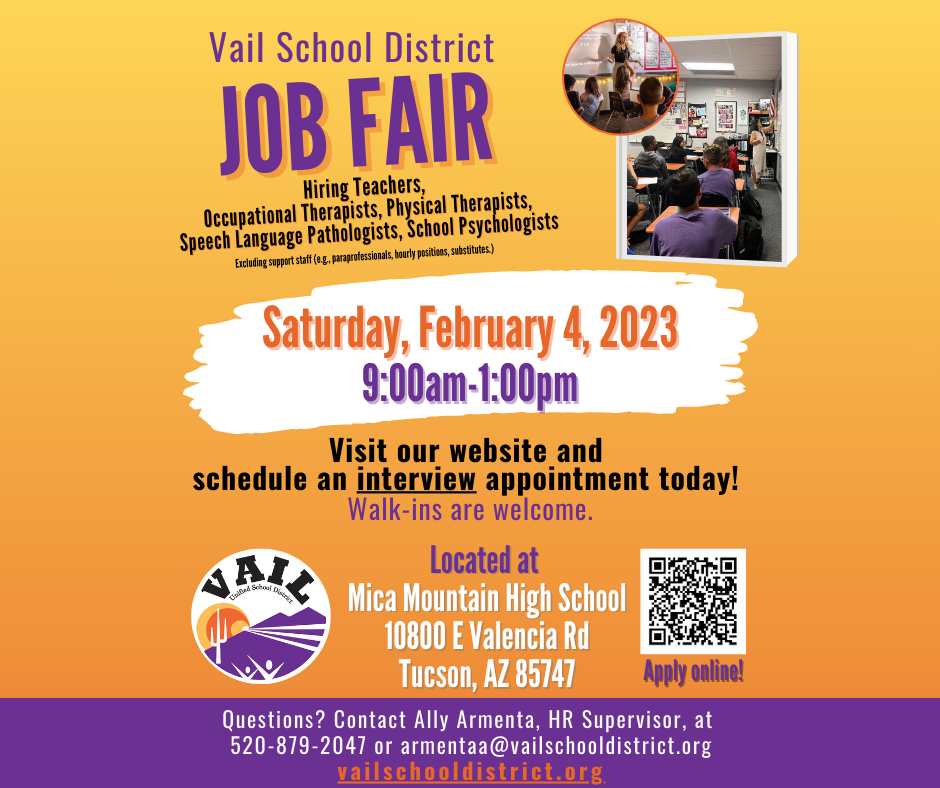 Don't forget - TOMORROW 1/11 is DWE Percentage Night at Chipotle on Harrison and 22nd street! Money earned goes toward making important purchases for our school that we wouldn't be able to have otherwise.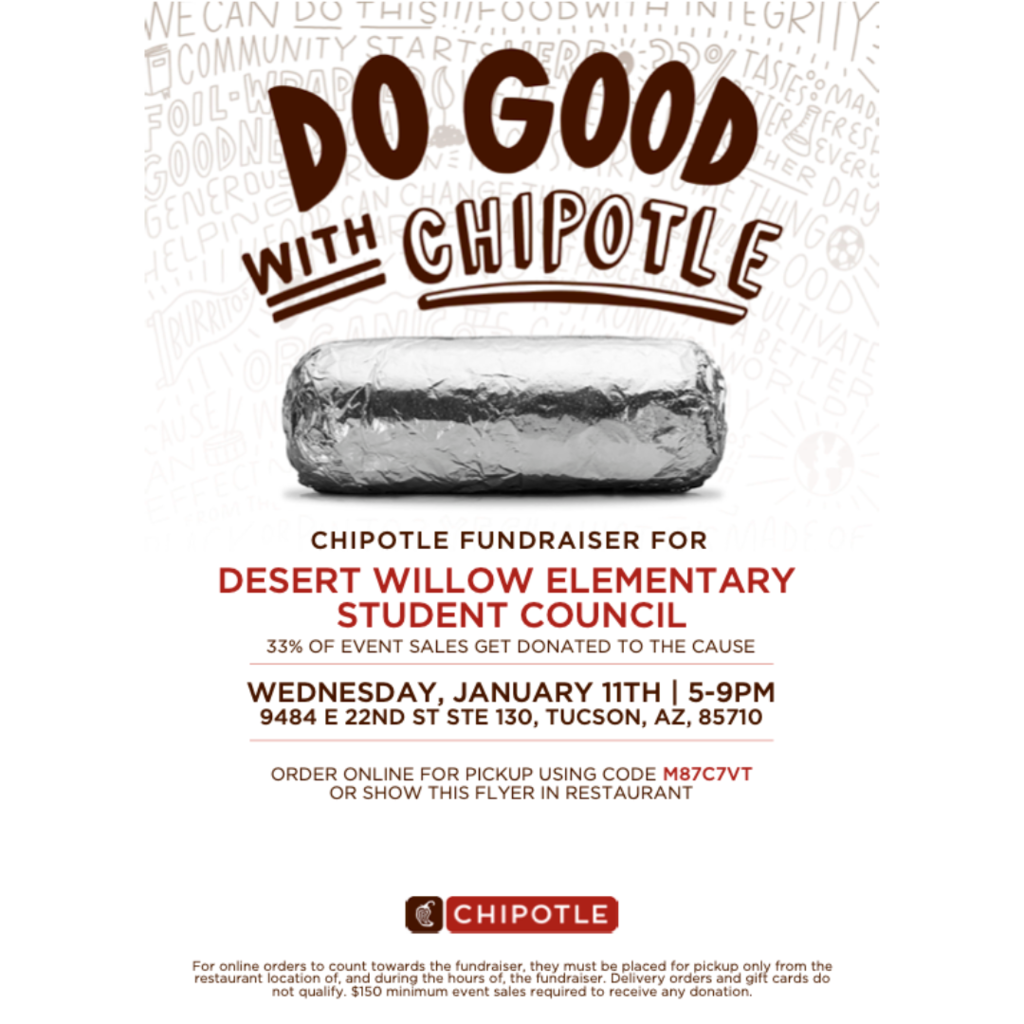 Andrada High School is hosting a Fun Run of Vail Pride Day! If you're interested check it out!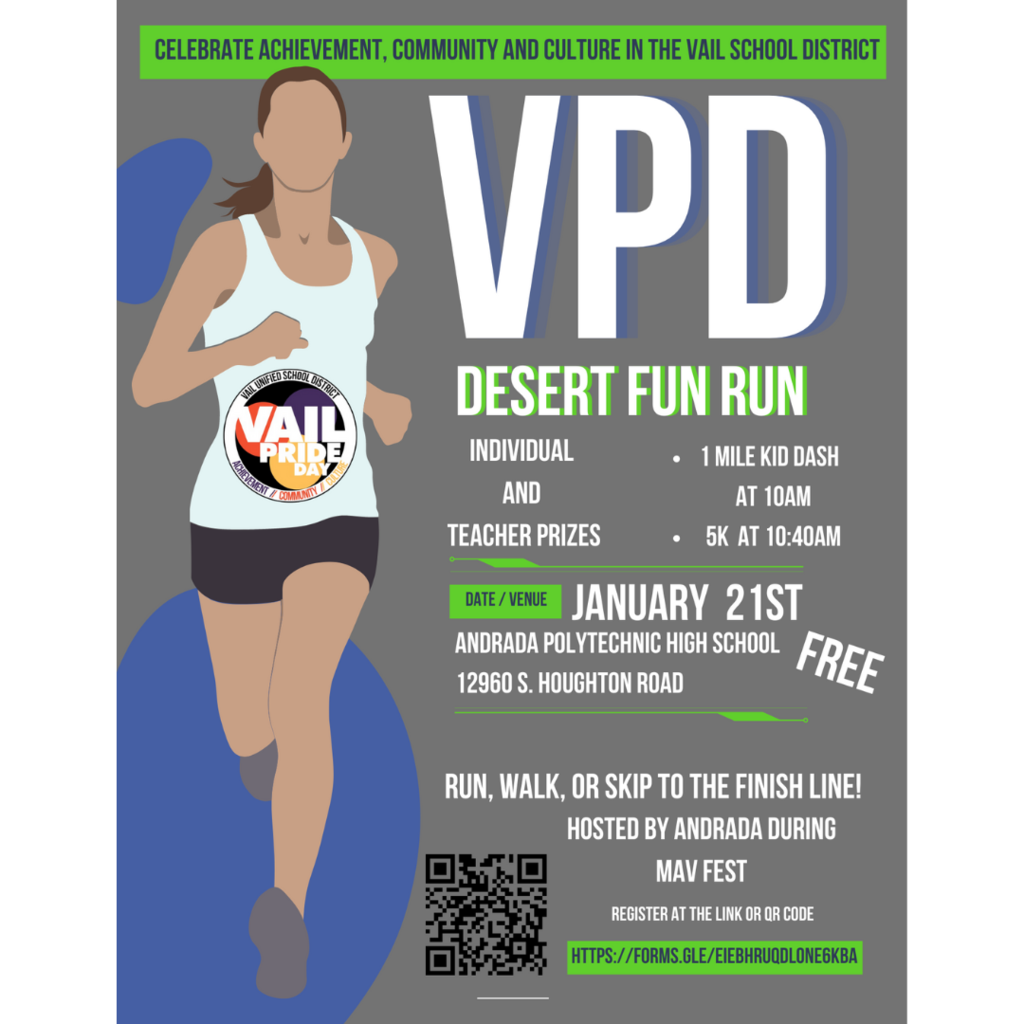 Save the Date: Kindergarten Round Up is right around the corner! If you know some one who is starting kindergarten next year, we'd love to have them come to Desert Willow, and they can apply for open enrollment!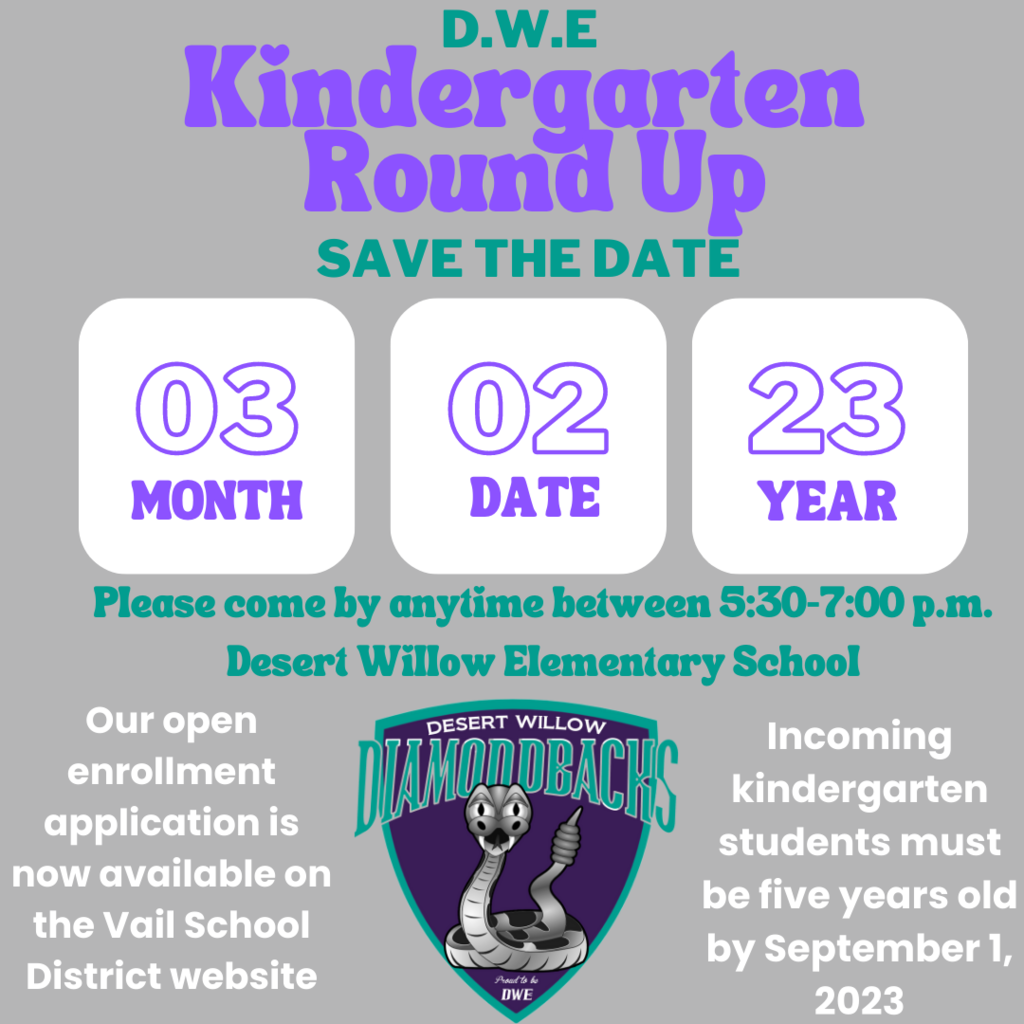 Everyone at Desert Willow worked so hard last year to earn this A rating! Let's keep working hard this year Diamondbacks!
We want to thank our PTA for hosting an amazing Day of Awesomeness for our most successful fundraiser ever! Thank you students and families for helping us raise funds for our inclusive playground, classroom grants, and other projects!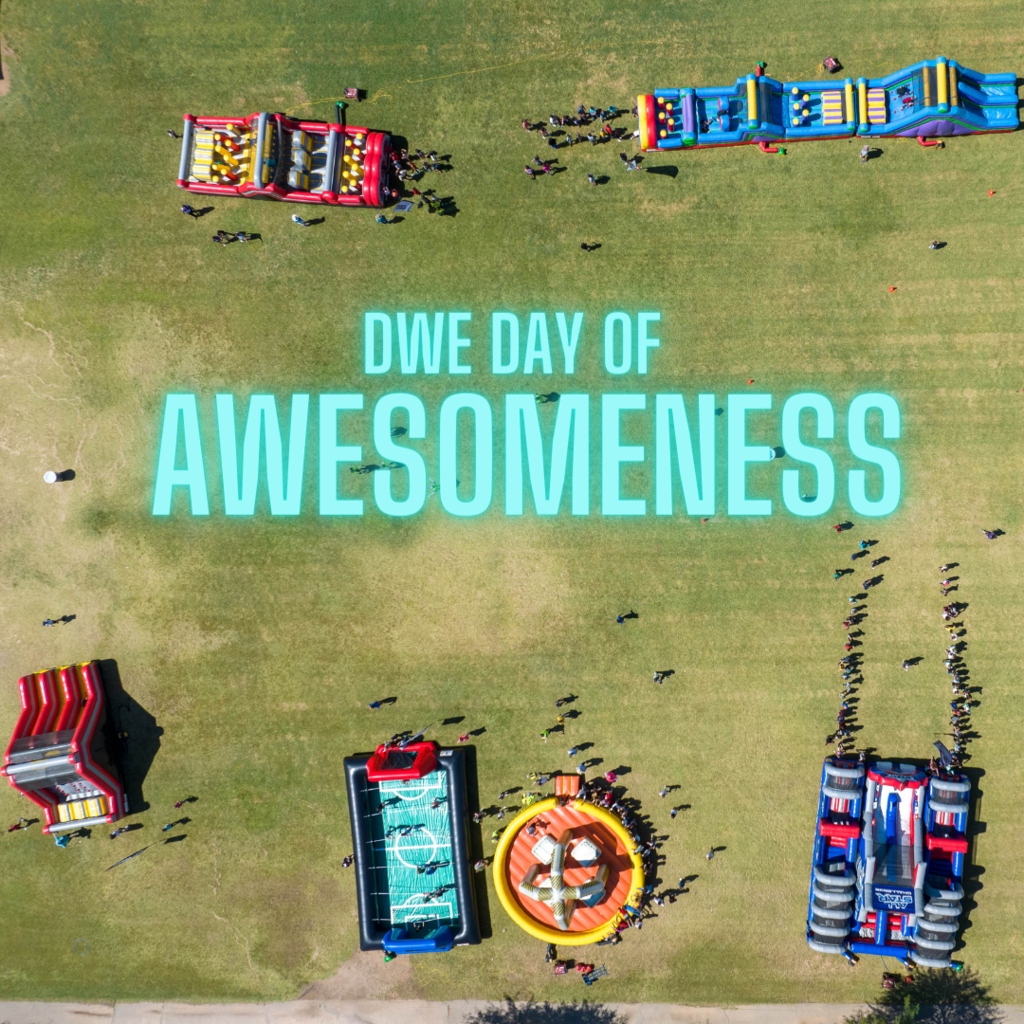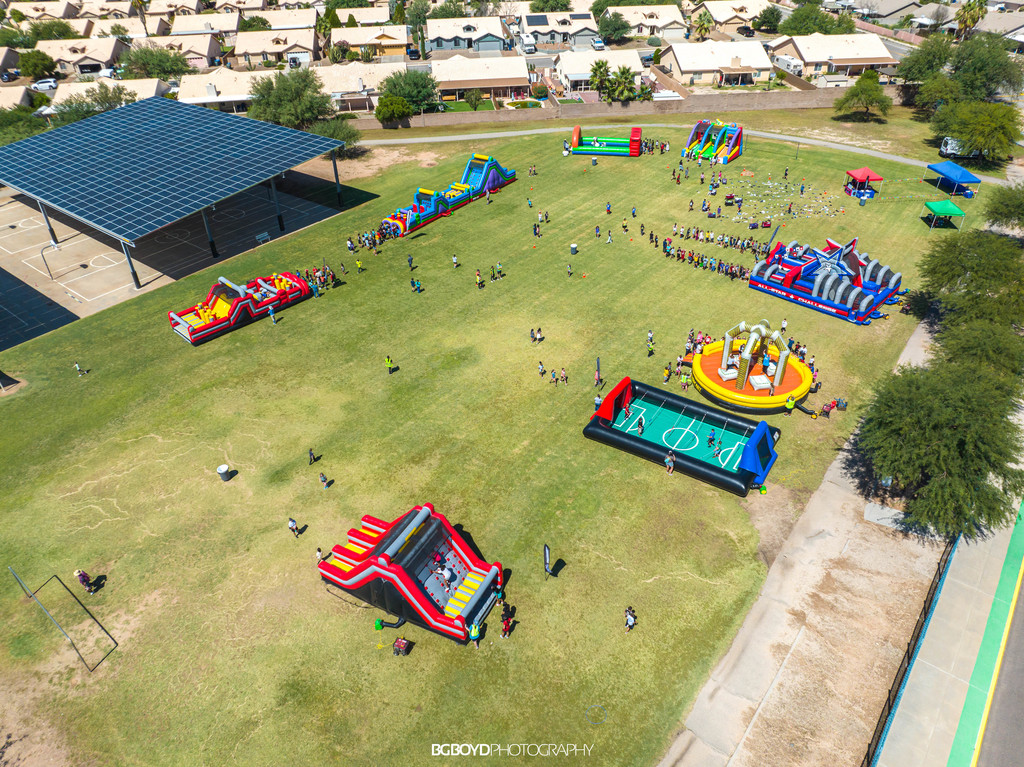 WE DID IT! Thank you for your kindness and generosity! We are so excited for all of the amazing things we will be able to support! #StepItUpAZ #WorkHardPlayHarder #FUNdraising @StepItUp.AZ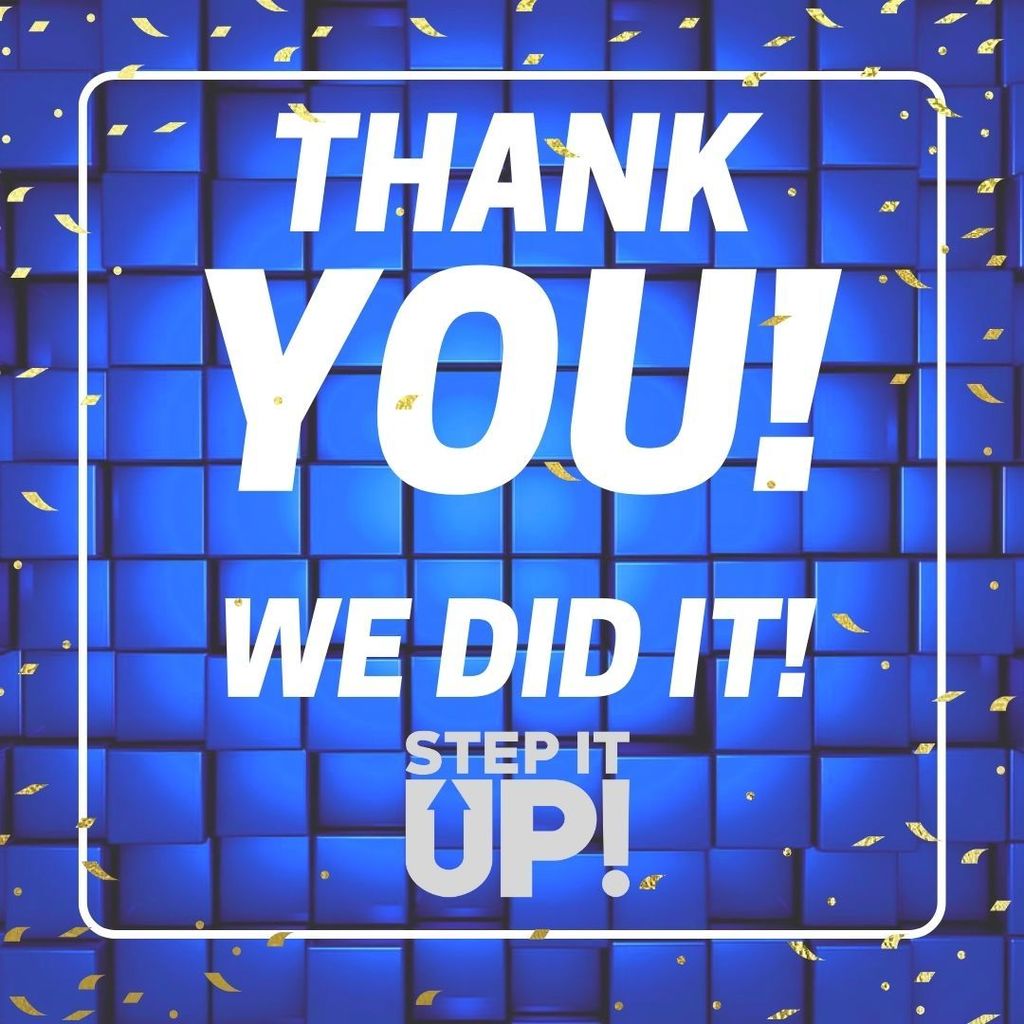 LAST CALL! We only have a few days left of our Step It Up! fundraiser. It's not too late to help our school! Thank you for your support and let's finish strong! #StepItUpAZ #WorkHardPlayHarder #FUNdraising @StepItUp.AZ