Our Weekly Rattler is back! Stay in-the-know by previewing our weekly round-up of all things DWE! Check it out here:
https://5il.co/1epih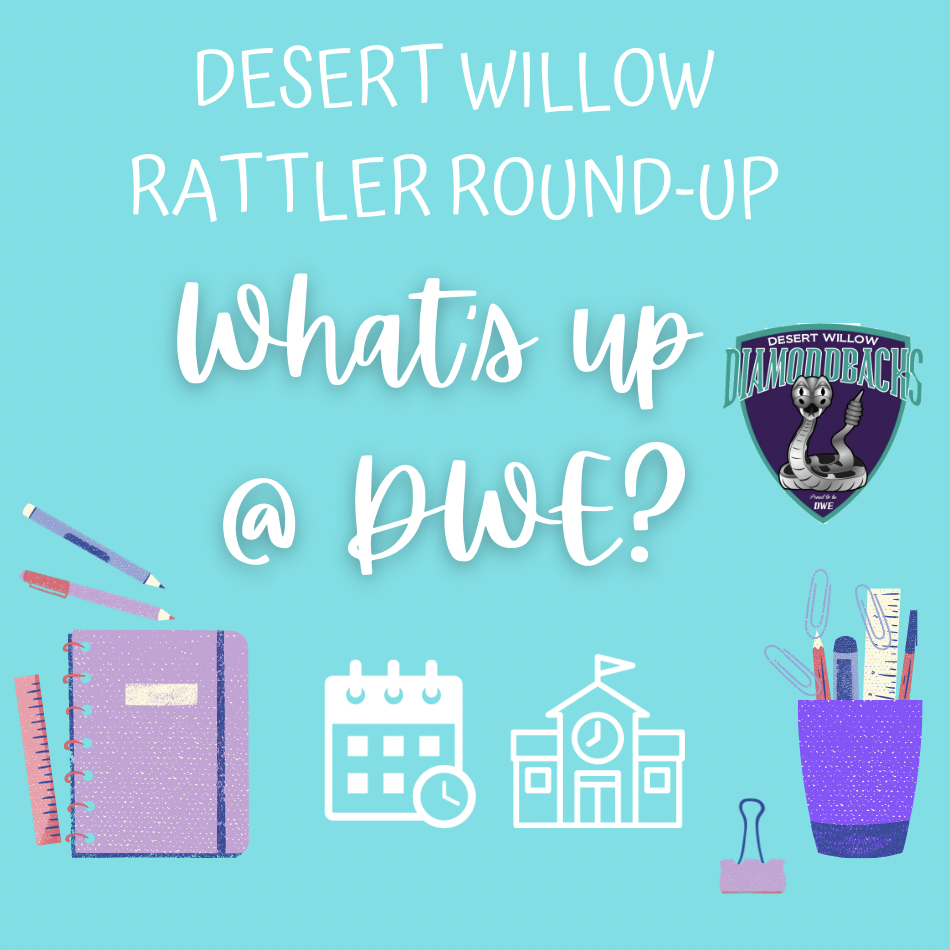 July 22, 2022 Hello Families, This is an update, our power was restored at 10:45am. Our phones are in the process of resetting. Once again, your students are safe in the classrooms and eating lunch. We will let you know of any other updates as the situation is still being monitored. Our front office can be reached at 520-879-2302. Thank you for your partnership, Kendra Forgacs
Our DWE Fifth graders have the amazing opportunity to participate in a 1-1 chromebook learning environment! Your family can learn all about the 5th grade 1-1 program at DWE by visiting our Open House on 7/14 from 6:00pm-6:30pm.
Our teachers are still enjoying their last few days of summer break, but they sure cannot wait to meet you at our Open House! Please stop by and say "hi" on July 14th from 5:30-7:30pm. See you soon, Diamondbacks!
Is it time for an oil change?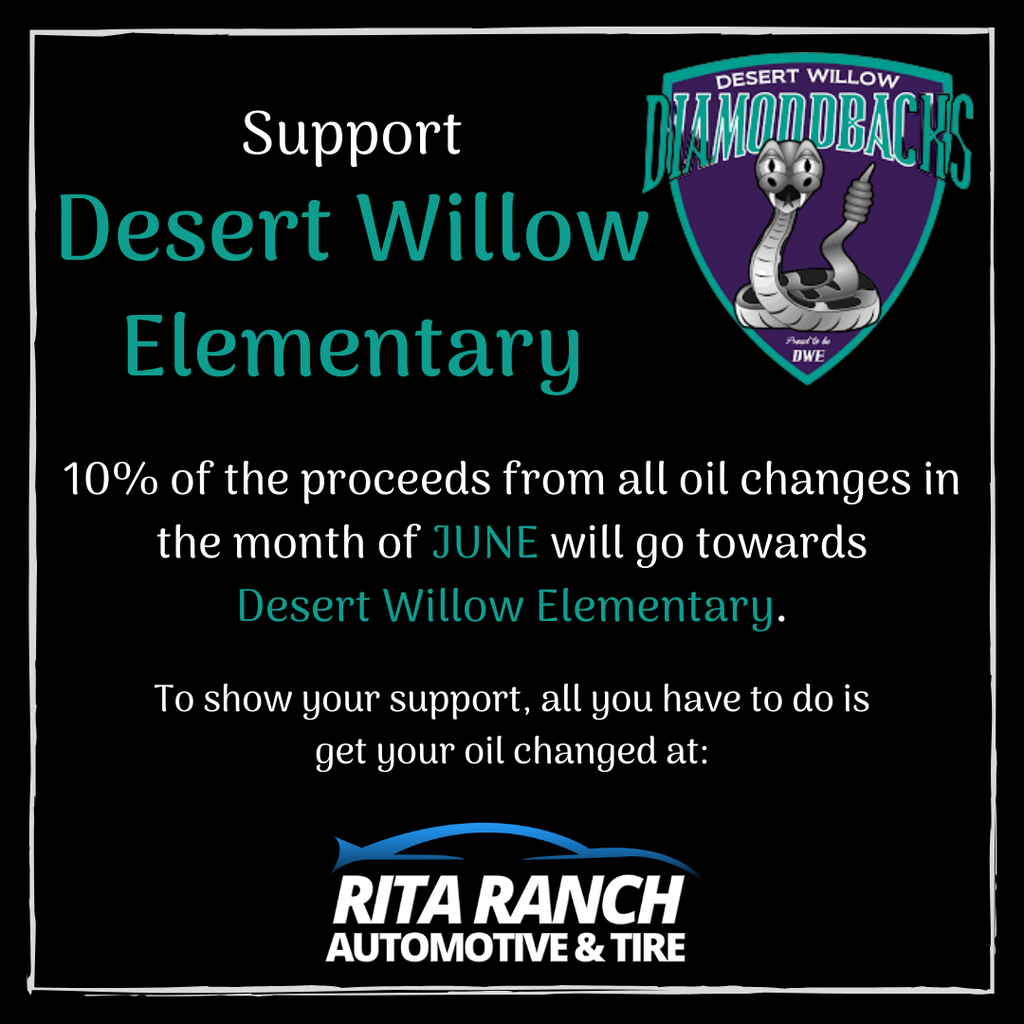 DWE has an amazing partnership with our transportation department! The Vail Transportation team stopped by DWE today to thank our amazing bus monitors and bus bay staff for keeping kids safe on the bus all year long! Way to go, DWE bus monitors and Vail Transportation department!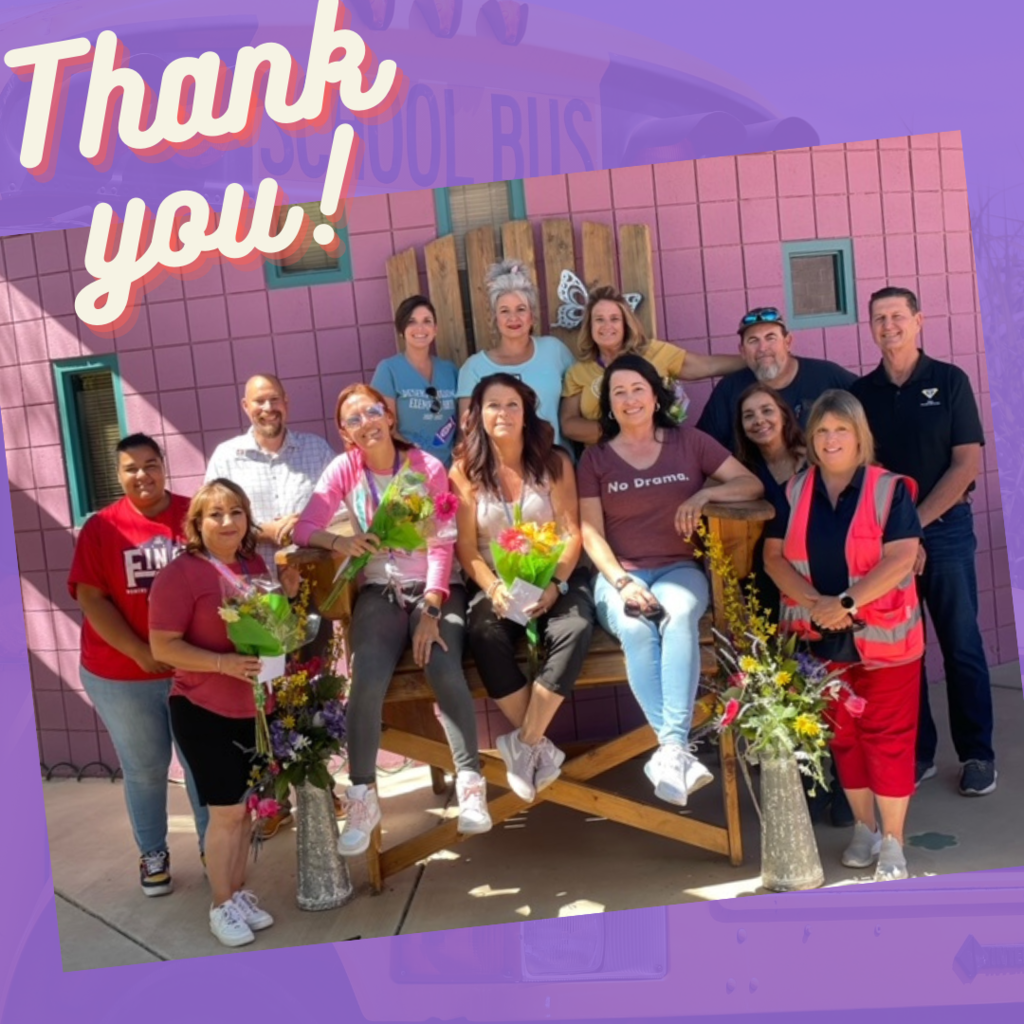 Want to know what is going on at DWE next week? Read all about our happenings in the Rattler:
https://5il.co/1ajz4
You can also find information about summer camps and our last Skate Night!
Want to know what is going on at DWE next week? Preview the Rattler for information about our daily happenings. Read it here:
https://5il.co/1ajz4
and also find out info about summer camp programs and our last Skate Night!
Yearbooks go on sale tomorrow, Friday May 13! They will be available first-come, first-served until they run out before and after school. Yearbooks are $30 cash or check paid out to Desert Willow. *The pre-sale has ended; be sure to order pre-sale next year to pay with a credit card and to guarantee a yearbook before they run out!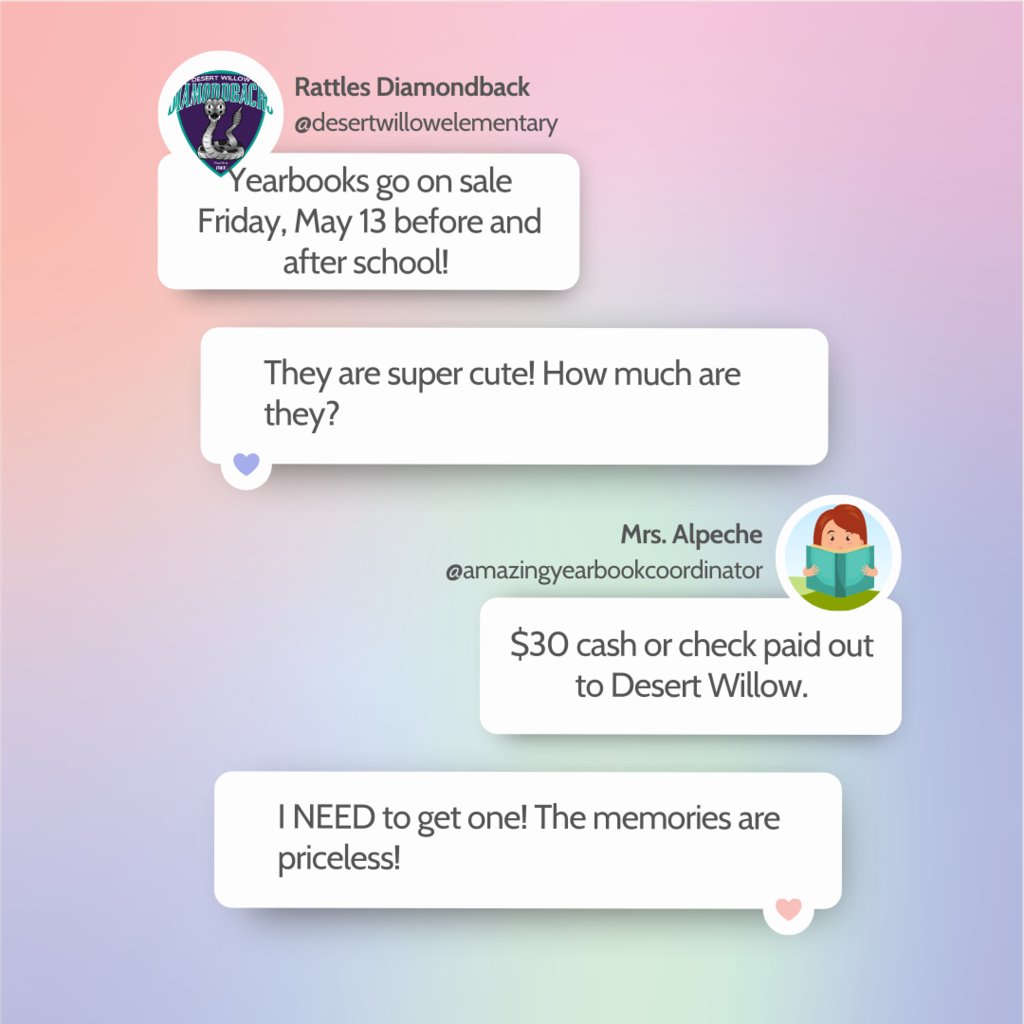 Congrats, grads! DWE students had the opportunity to cheer on the Mica Mountain graduating seniors at the senior parade! Today a Diamondback, tomorrow a Thunderbolt!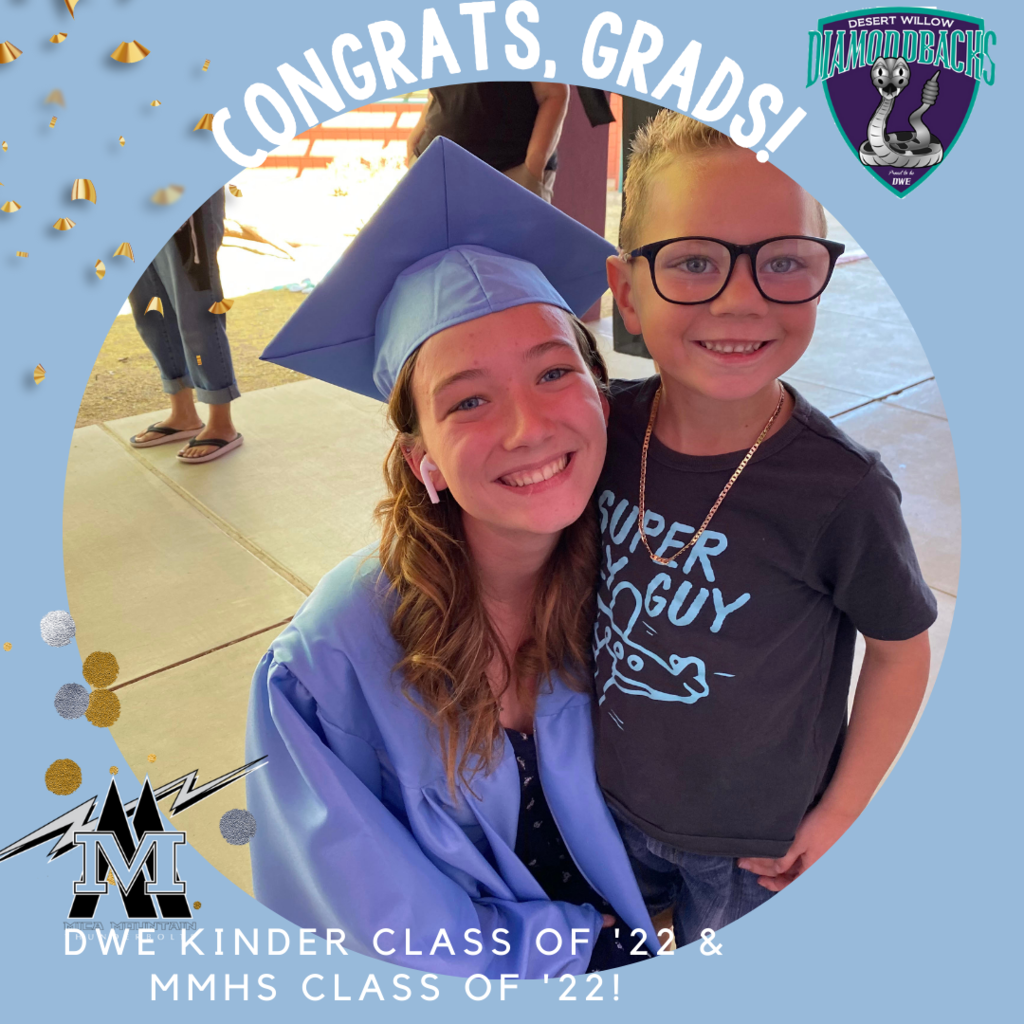 INACTIVE - Special Education Records The Vail School District Special Education Office is in the process of destroying SPECIAL EDUCATION records for students who withdrew, transferred or graduated from high school four or more years ago. We are required to notify parents or students, if they are 18 years or older, to give them an opportunity to review the records before they are destroyed. If you believe that you or your child might have Special Education records and would like to review them, please contact Cindy Cahill at 879-2051 or email at
cahillc@vailschooldistrict.org
Otherwise, records are due to be destroyed on July 30, 2022
There's only 1 more day until our Community Fair! We have an amazing line-up of games, activities, prizes, food trucks, and more! Also, be sure to stop by the Silent Auction, Book Fair, and Vendor tables!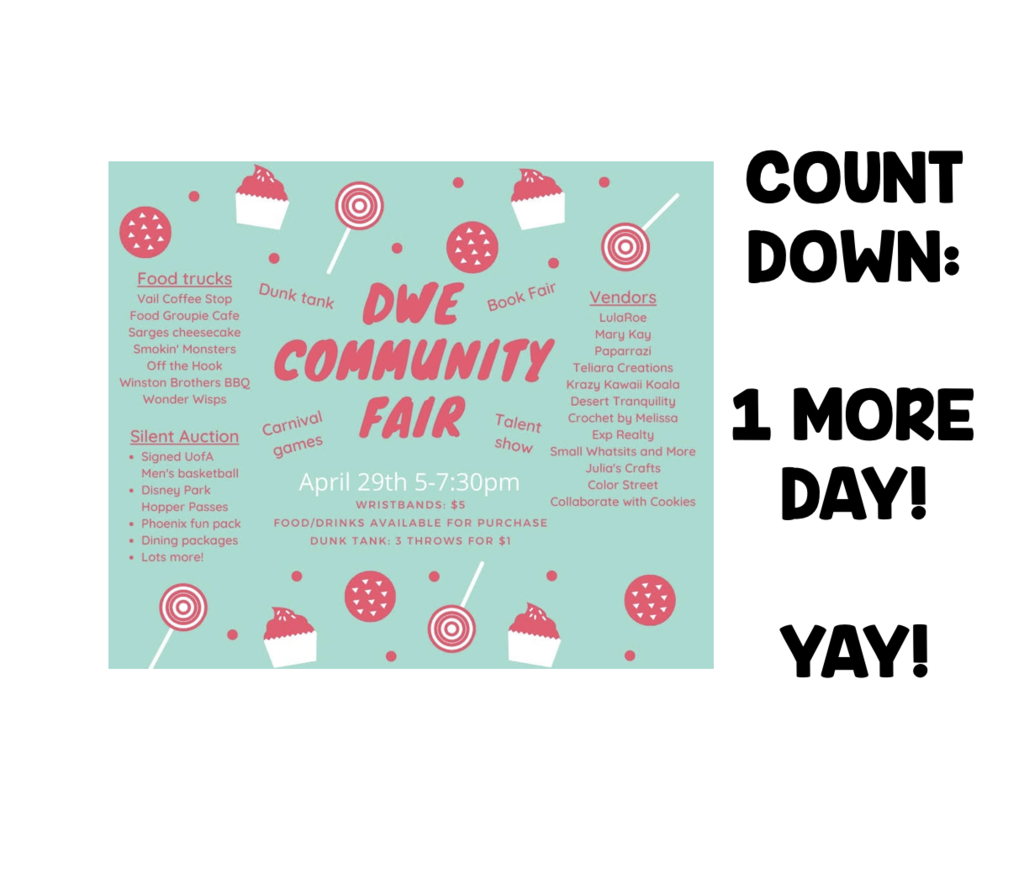 Have you heard about our Kinder Exploration Camp? It will be this summer for students who will be starting Kindergarten in the 22-23 school year.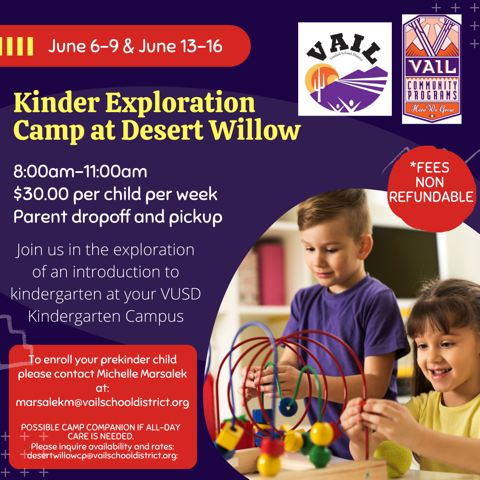 Have you heard about our Kinder Exploration Camp? This summer camp is for students who will be entering Kindergarten in the 22-23 school year.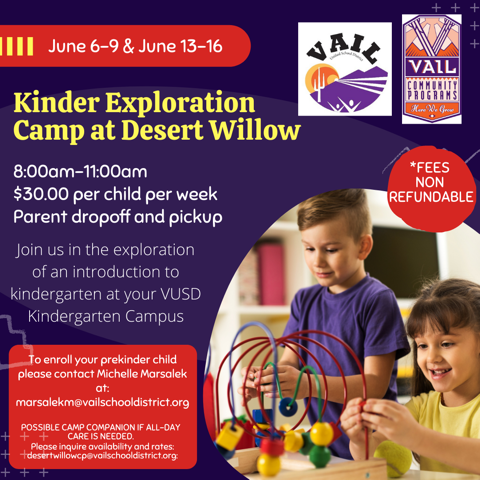 As the weather gets hotter and hotter our STUCO has found some cool ways to support our school! The DWE Student Council supports teacher and student projects year round, and they are able to provide amazing learning opportunities to our students through all of their creative fundraising opportunities. If you want to cool down this afternoon and support a good cause, consider stopping by Bahama Bucks today anytime from 3-9pm!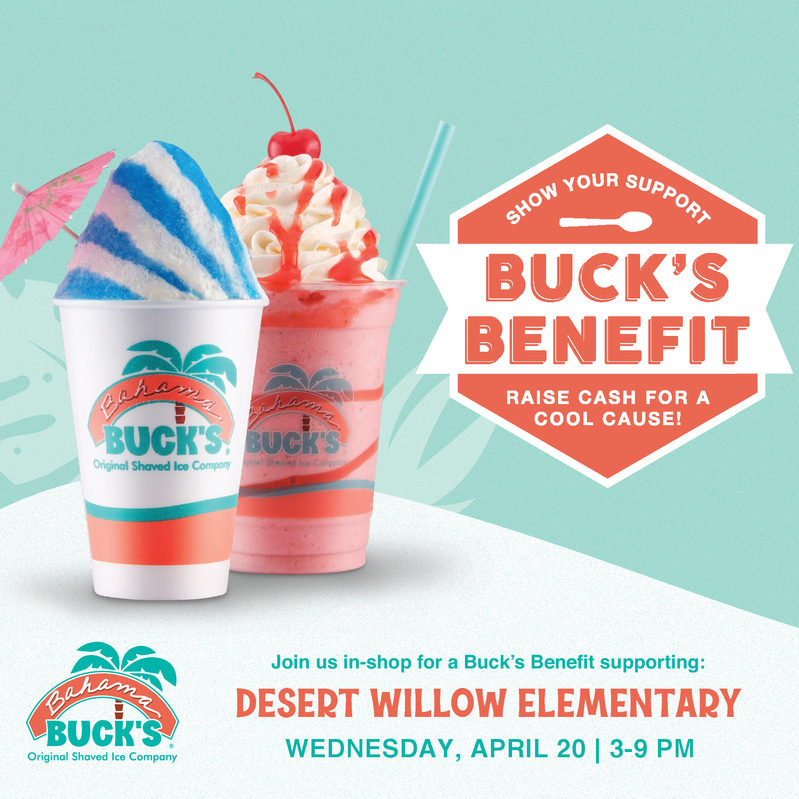 Hi Families! As a reminder there will be no school tomorrow, April 15. Our Rattler for next week can be found here:
https://5il.co/18tnh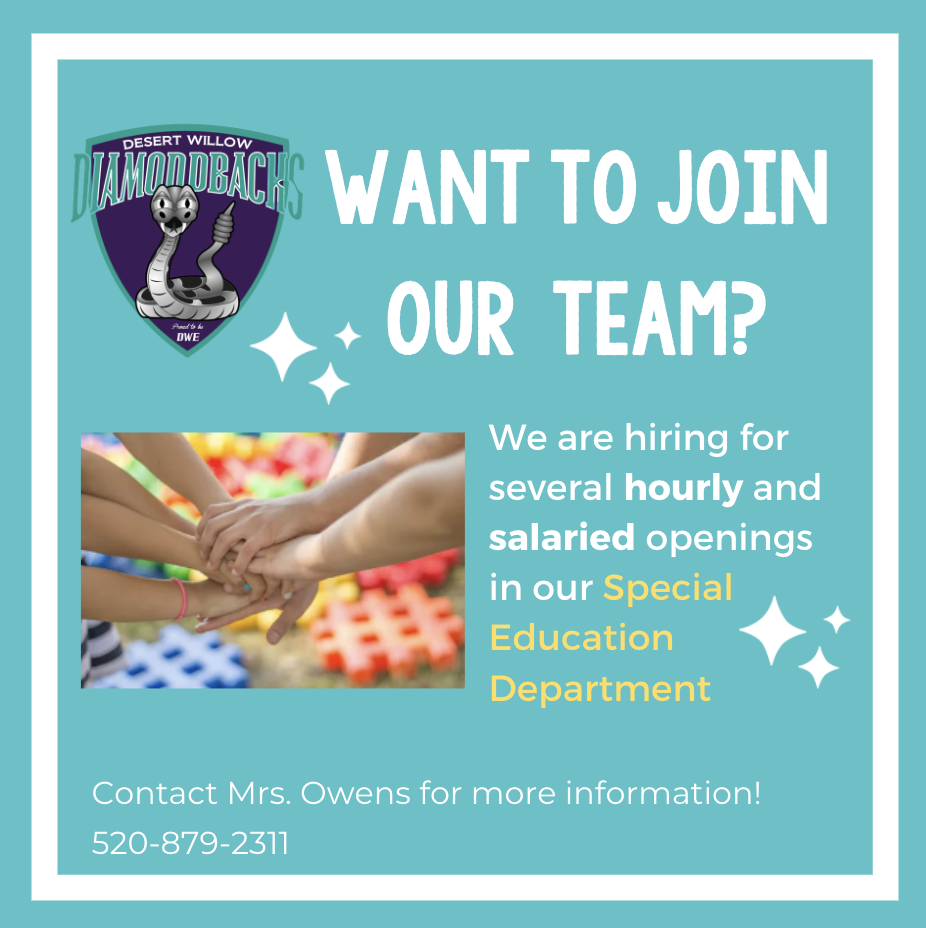 Can you guess which DWE teacher is reading her favorite book on National Drop Everything and Read Day? Tell us in the comments- what are you reading right now, or what is your favorite book to read?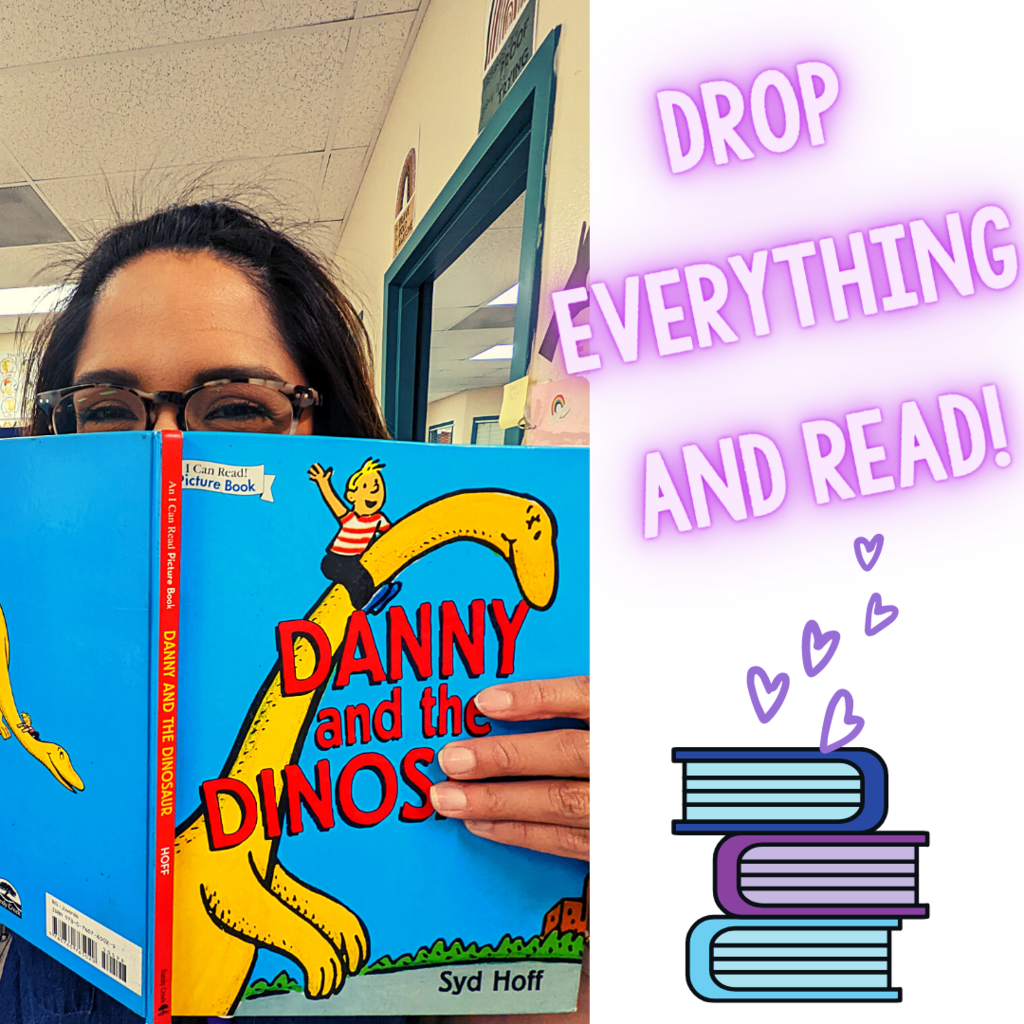 We love this time of year at Desert Willow Elementary! See our Rattler
https://5il.co/18kh1
for information about how to sign up for the Talent Show and to learn more about cool upcoming events like our PTA Community Fair and Drop Everything and Read day!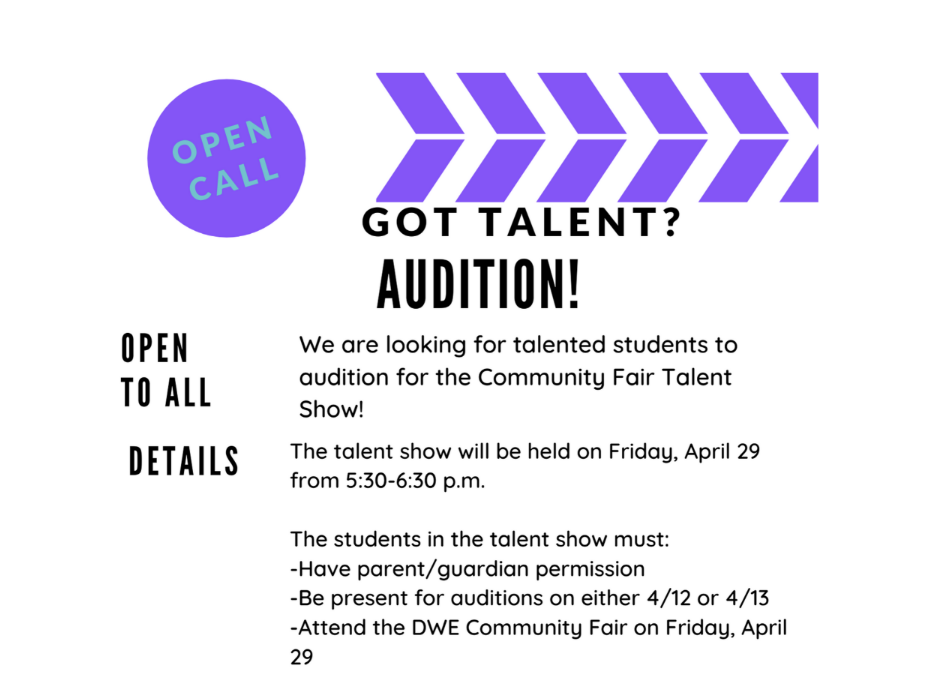 Ivy from Mrs. Courville's class was recognized for working hard when doing AASA testing review! We are proud of Ivy! Tomorrow our 3rd graders will take the AASA Writing test, and we wish them all luck! Go 3rd graders!